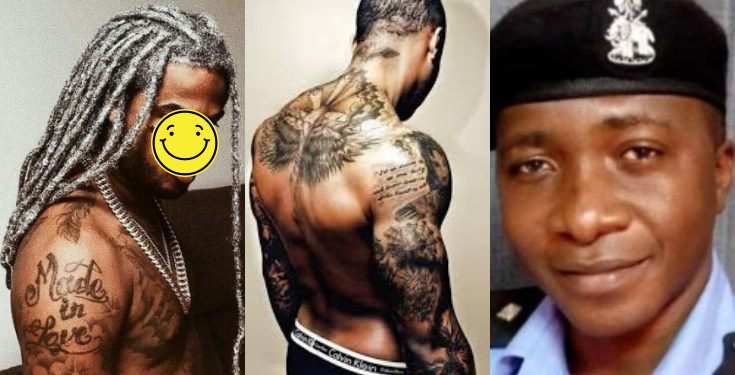 According to the Lagos state police command spokesperson, Bala Elkana,9ī892tattoos and dreadlocks are strange to our culture in Nigeria.
He stressed that this is part of the reason why most people who rock them are being harassed by law enforcement agents.
The police spokesperson stated this during a recent interview with BBC pidgin.
Bala who condemned the recent killing of a football fan, Kolade Johnson in the state, said police officers usually harass any youth wearing dreadlocks or having a tattoo on them because most of the cultists that have been arrested wear dreadlocks or have tattoos on them.
He added that the Nigeria police force has overtime seen a connection between cultism and those that rock dreadlocks and have tattoos on their body. He said;
"Tattoo and dreadlock are strange to our culture especially for Nigeria. Most times when you arrest cultists, many of them have signs on them".