Dorcas Fapson accidentally uploads 'bedroom video' meant for Skiibii on her status
Nigerian actress and disc jockey, Dorcas Fapson gets caught up in a bedroom video scandal following the accidental leak of her private video herself.
Dorcas Fapson mistakenly uploaded a bedroom video meant for the famous singer, Skiibii on her Snapchat status.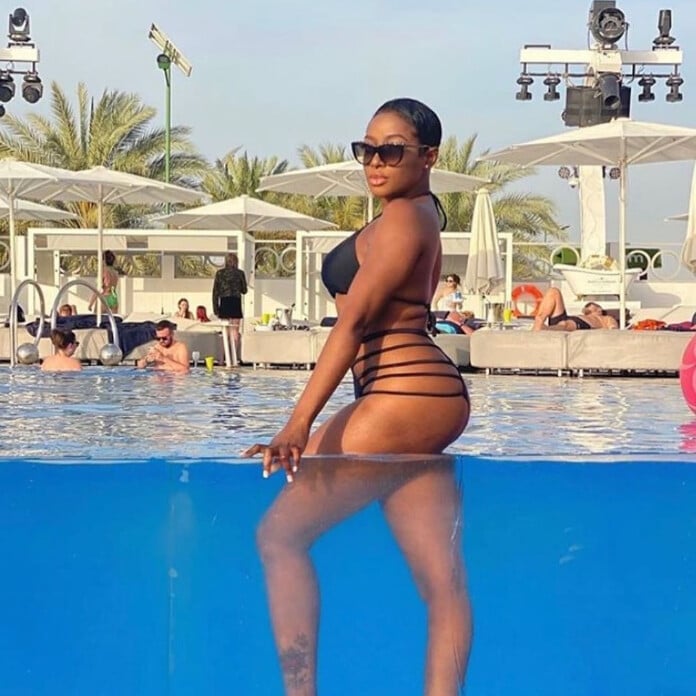 In the video, Skiibií's message where he talked about "highness" and "ballon" was captured.
Fapson was also spotted sitting next to an individual wearing a black hoodie who held on to her leg during a waxing session.
She, however, offered an explanation when asked if she was into drugs as a result of the white substance on her body.
Dorcas revealed that she was getting a wax and was sending a streak to Skiibii, but accidentally uploaded it on her status.
She wrote;
"Guys pls I was getting a wax I sent a streak to him that I accidentally posted to my story. I need the ground to swallow me up rn. Byeee"