The present generation of Nigerians is replete with people striving to make a difference, innovative individuals yearning for financial stability, and constantly thinking of ways to improve the country's economy regardless of the system.
Often the big question on the minds of many, which usually hinders them from executing or pursuing their goal is, "WHAT IF THE MASTERPLAN FAILS?"
It definitely was exciting and on the right time when Chief Executive Officer of Wales Kingdom Capital, opportunist and renowned Africapitalist, JAIYEOBA Adewale Daniel better known as Daniel Wales, took hundreds of Nigerian youths on a journey of self discovery, and answered the big question during the second edition of the "WISDOM WEEKEND WITH DANIEL WALES".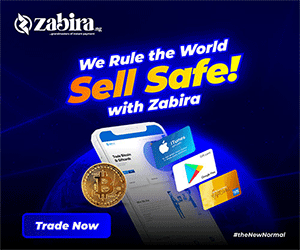 The event, which took place at the Admiralty conference hall, Naval Dockyard, Victoria Island, Lagos on Saturday November, 28 2020, had over hundreds of youths from different spheres of life in attendance. Participants benefited from inspiring talks, practical life coaching, and mentoring towards the right paths in investment.
Daniel Wales started the "Wisdom Weekend" as an advocacy project, with the sole aim of increasing the rate of young value providers, financially stable individuals, who would in extension increase the country's economy at large.
Wales has over the years used his voice and platform to encourage thousands of young Nigerians to be innovative, resourceful, purpose driven, strategic and financially independent.
Before the start of the event, three things were promised by the life coach — Energy, Frequency and Vibrations — all that and more were received by participants as while speaking at the second edition of the event, the successful currency analyst extensively explained the importance of value, money and people and how to make them work, using practical life examples.
The wisdom weekend was indeed an eye opener, as he systematically enlightened participants on how money operates, wealth creation, working strategies, how to build sustainability in business, amidst others.
Hosted by multi-talented OAP, MC Osas and the ever graceful, elegant YBL presenter Ebunoluwa, WWWDW 2.0 had guest speakers, content producer and fashion stylist, Bukunmi Adeaga-Ilori (Kie Kie) and popular Entertainment lawyer, Bamidele Olamilekan (KingPexxie) discuss with the audience their business orientation, experience and advice with a touch of class and sprinkle of humour.
Your network they say determines your net worth; the networking session was another highlight of the event as participants from various fields meet, rub minds and shared contacts.
Interviews with participants revealed that their expectations were met and look forward to another amazing edition of the programme.
Wisdom Weekend with Daniel Wales was in no doubt an outflow of extraordinary wisdom, energy and variation.