Young boy post secondary school photo, shows shocking transformation
A young boy has shared his secondary school photo from 2004 and his current photo which has shocked social media users.
A Tiktok user with the username, Stacywiss posted the video on his page showing the shocking transformation of the young boy.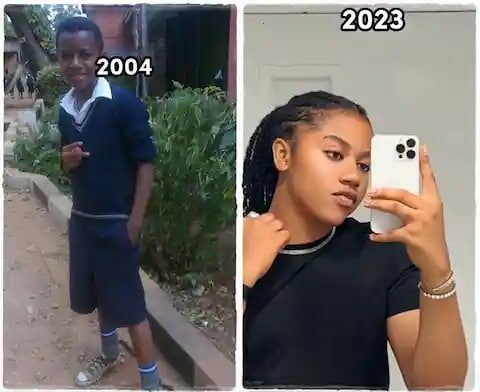 In the video shared on TikTok, it was reported that the young boy took the photo when he was in school; which was in 2004. He looked much darker and tinnier in the photo as compared to his new transformation.
Social media users have expressed shock over the great change.
Read some comments below.
@rosemaryalphonce3 said: "From being a man to being beautiful."
@user9976956517213 commented: "Everyone is black before the money comes to him."
@user54256683651728 commented: "It's better to shave to look gentle like in the old days."
@khadijakhanmaleng said: "Why have you become an Arab?"
@M said: "You are a very handsome man."
Watch the video below.