"You deserve better than just 'John Thomas' in a relationship" — Rapper, Eva Alordiah advise ladies
Nigerian rapper, Eva Alordiah has advised ladies to demand the best from their relationship as they deserve more than just a d**k.
She says there are so many things that could possibly go wrong if they become too romantically attached to a man they love.
Eva Alordiah also went on to add that it can also make a woman forget her true nature and blind her to her God-given purpose in life.
"You deserve better than just d**k in a relationship" she tweeted.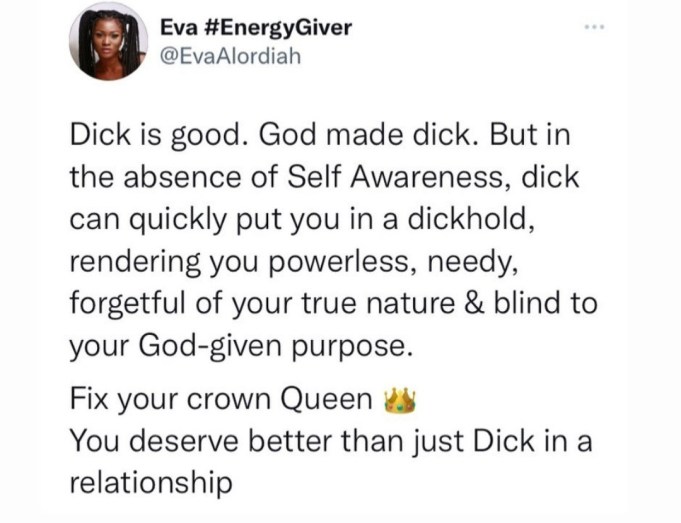 A while back, the rapper still dropped a piece of advice for ladies, telling them not to allow a good 'John Thomas' keep them with a man who isn't treating them as good as they deserve.
Eva Alordiah wrote;
"Don't let a really good d*ck, keep you staying blindly with a man who isn't even trying to treat you half as good as you deserve Sis."