A distraught Nigerian lady has narrated her ordeal in the hands of some hoodlums who attacked her during the anti-xenophobic protest which went sour in Lagos.
According to the lady, her car was not tinted and those that attacked them could clearly see they were everyday people like them. She further revealed that the first person to wield a stick in her direction was a woman, which was followed up with a vicious attack by the men.
She disclosed that blood was trickling from her face, arms and leg after her car's front and rear screen was shattered by stones thrown at her by her attackers.
She wrote;
"Nigeria is sick. This happened to me yesterday. Less than 5 minutes from my house. You claim you are protesting the killing of Nigerians in South Africa so what do you do? You try to kill Nigerians in Nigeria too.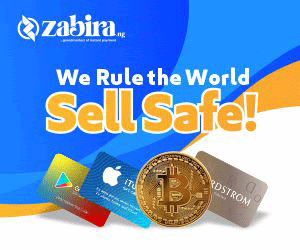 "I wasn't in the wrong place at the wrong time. I was exactly where I was meant to be – on my way home after a long day at work. My car wasn't tinted, so they could clearly see the occupants were everyday people like them. The first person to wield the long stick in my direction was a woman. Then the men joined in. My driver kept shouting 'e bend, e bend' so I adopted a brace position. Just as I did, rocks flew into the car, right where I sat, one of them with such force that it crashed through the window and ripped off the seat fabric.
"They surrounded my car and broke both the front and rear glasses and all the windows. And did they leave us? No, they kept chasing, as though telling themselves the havoc they had wreaked wasn't nearly enough. How my driver managed to get us out remains a mystery (remind me to never complain about him again, lol)
"With glass pieces all over me and blood trickling from my face, arms and legs, we kept driving. Chevron Drive was the only relatively sane place around so I called my friend, Nkem who went above and beyond to take care of us, not minding glass pieces all over her house.
I've been checked and I'm fine. My head hurts cos there are still splinters all over my hair. But my heart hurts more because I live in a sick country. This country is starting to devour its own but we will not be afraid of the arrows that fly by day…"