A South African woman with the handle @_Ashants on Twitter has narrated how her friend had no idea she was pregnant until the day of her delivery.
She said her friend has been diagnosed with "denied pregnancy".
"My friend just found out she's 7 months pregnant. 7 months. She showed no symptoms at all until last week when she had cramps. She's also been diagnosed with a condition called " denied pregnancy ". Please keep her in your prayers.❤", she tweeted.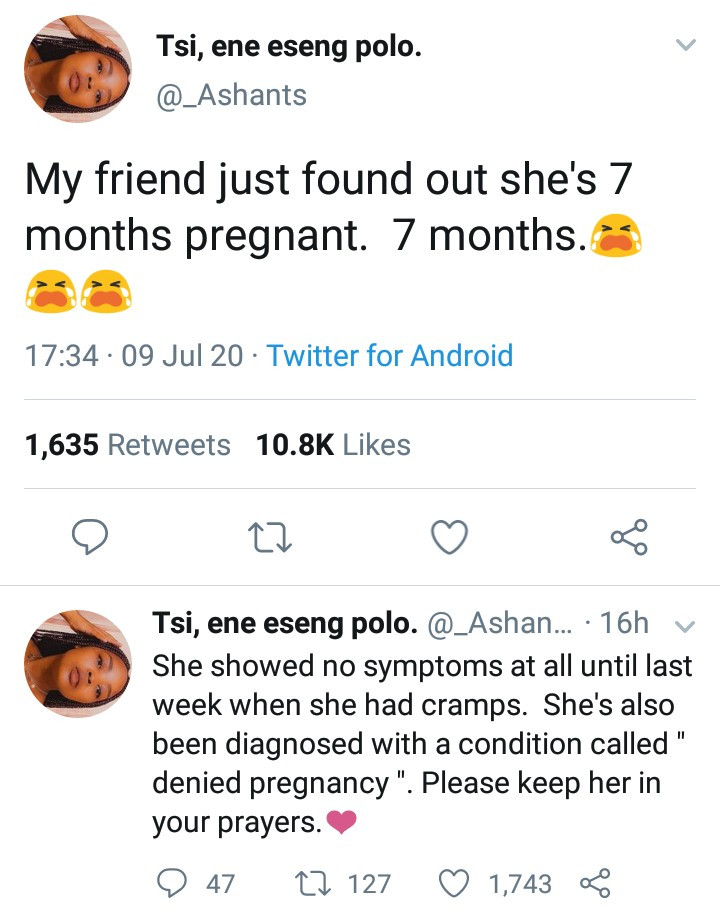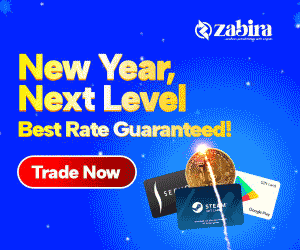 Another woman narrated how she was spring cleaning with her mum and she noticed a subtle pain.  The woman said her mum called the pastor because the situation was getting dire.
The pastor came to her house and prayers began, until she felt something in between her legs. The noticed was about to have a baby. All along, she had no idea that she was pregnant.
Other women also shared their stories, including one who said she had a flat tummy and had no pregnancy symptoms.
Read the stories below;