"When I make am, dem go say I forget them" — Europe-based Nigerian man living in tent shares struggle (Video)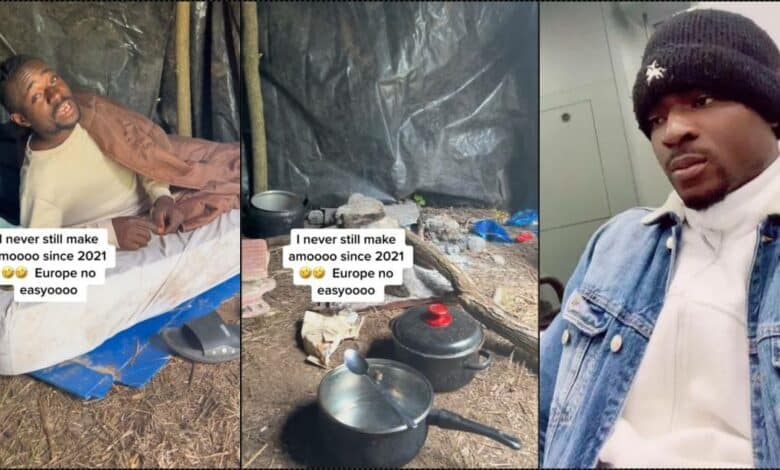 A Europe-based Nigerian man living in a tent emphasizes the hardship of making ends meet outside his home country.
A video making the rounds on social media captured the struggle of an undocumented immigrant struggling to survive in another man's land.
Sharing the video, the Nigerian highlighted how he bothers nobody in his current condition and expects the same when his story turns around.
He pressed on to note that he has been in Europe since 2021 but is yet to get a bearing for his life and has since been living in poor housing conditions.
"I never still make am oooo since 2021. Europe no easy oooo," he captioned the video.
Reactions Trailing Abroad-Based Nigerian Living in Tent
wisdomkingson2 wrote: "don't give up brother I went through the same thing in Greece from 2019 to 2021 until I got my papers, but with prayer and faith."
da runx 1111 penned: "is going to be fine…e no easy oo.same things some going through here too..asylum life is hell."
Ambassador noted: "don't give up I pass thesame process in thesame Europe."
Young Etin wrote: "Who send you message . Suffer in silence bro I pass through this in Libya years back . All hope is not lost . It is well with you."
Watch the video below …