Entertainment News
VP Yemi Osibanjo celebrates London to Lagos biker, Kunle Adeyanju at the Presidential Villa (Photos)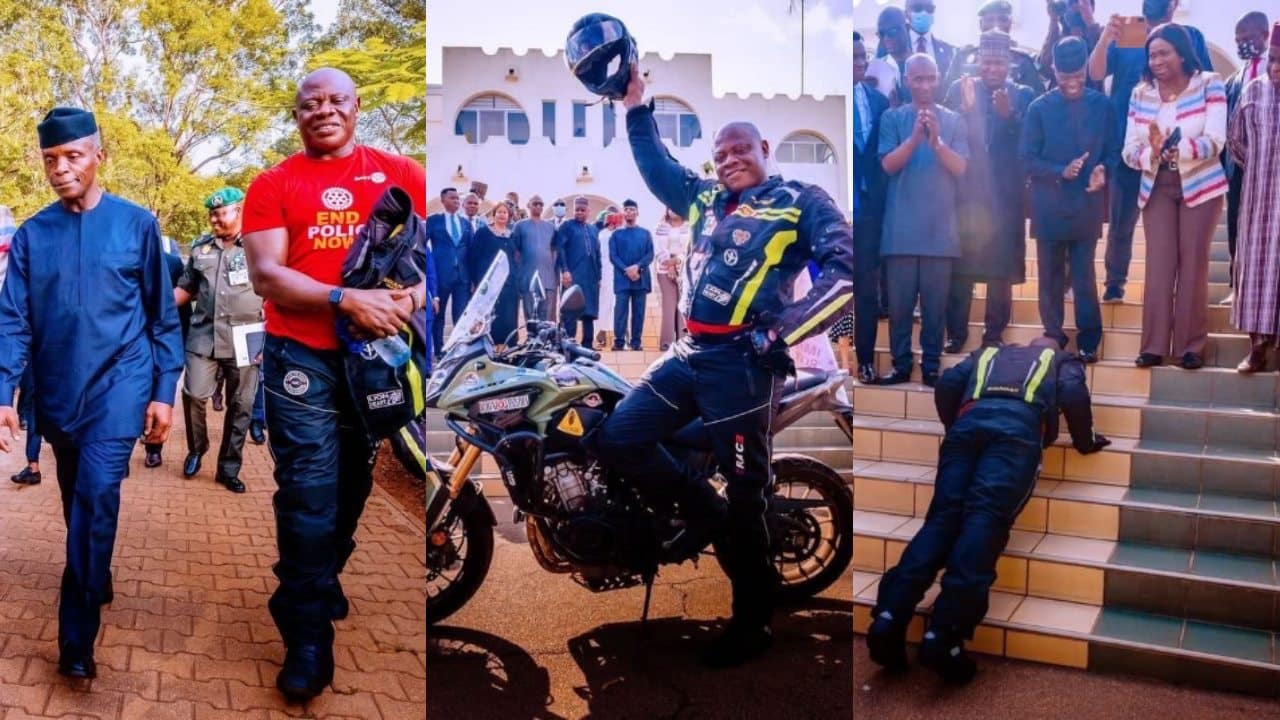 Vice president Yemi Osibanjo has hosted the popular motorcycle adventurer, Kunle Adeyanju at the Presidential Villa.
Recall the motorcyclist had gone on a cross country adventure as he rode from London to Lagos on his power bike.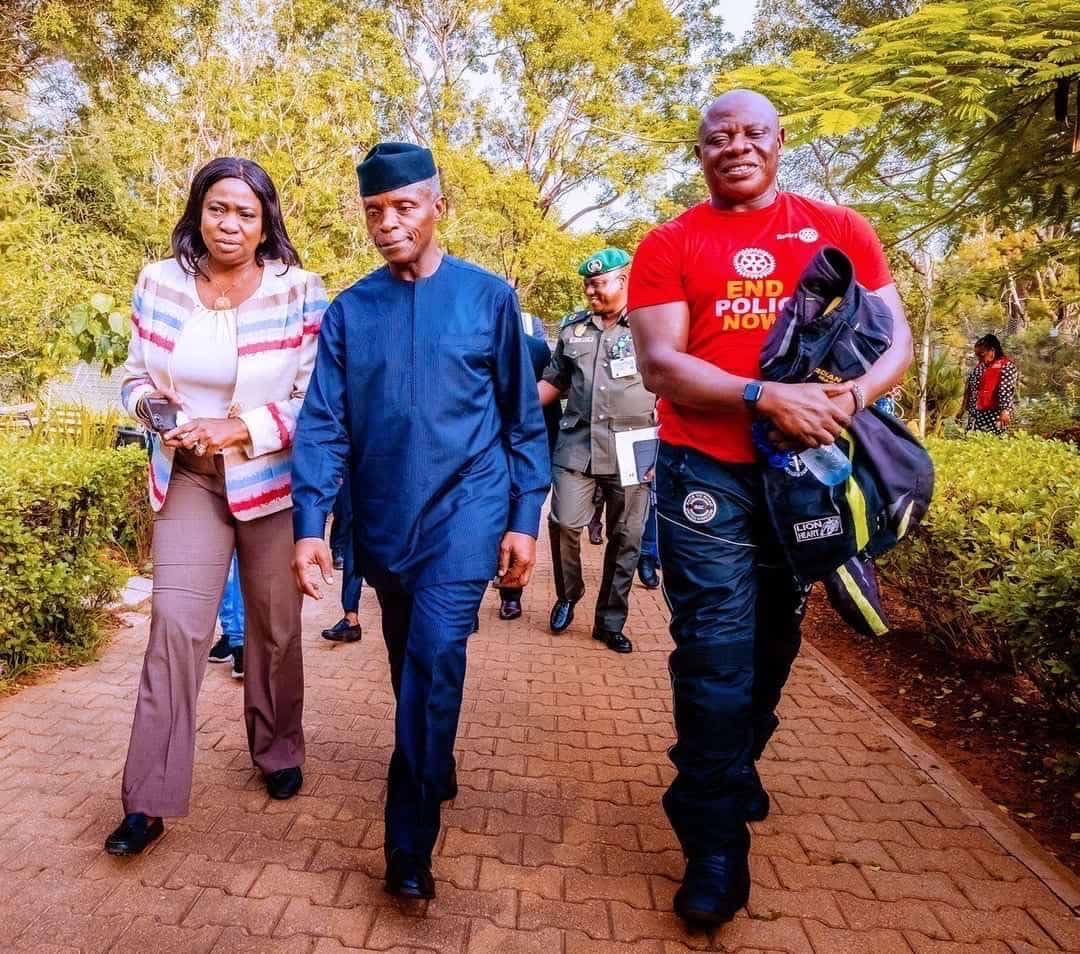 The biker had spent 40 days on the road; he had taken off from London on April 19 and he arrived Lagos on May 29.
According to Kunle, he had done that to create an awareness for the eradication of polio.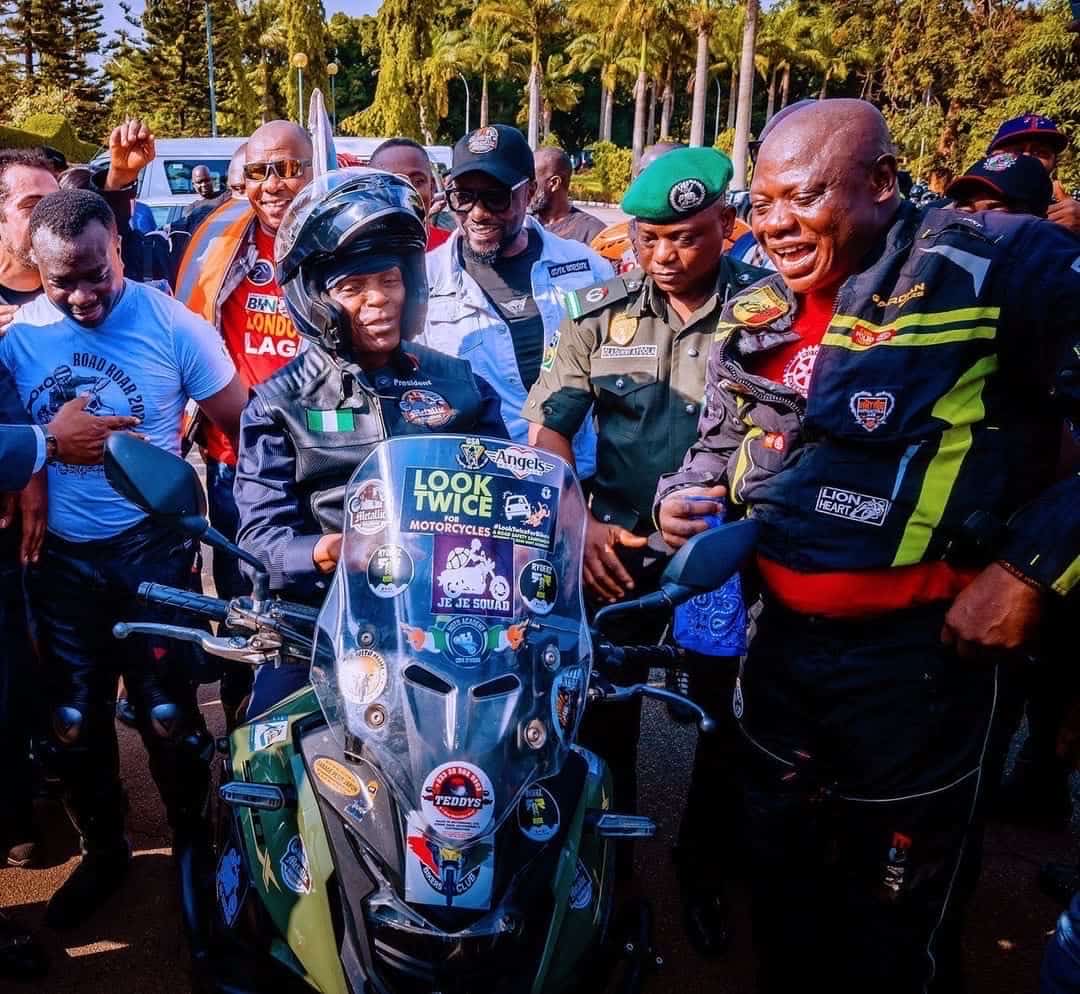 He's historic feat had been lauded by phenomenal figures and the Federal Government has also acknowledged his bravery by inviting him to Aso Presidential villa.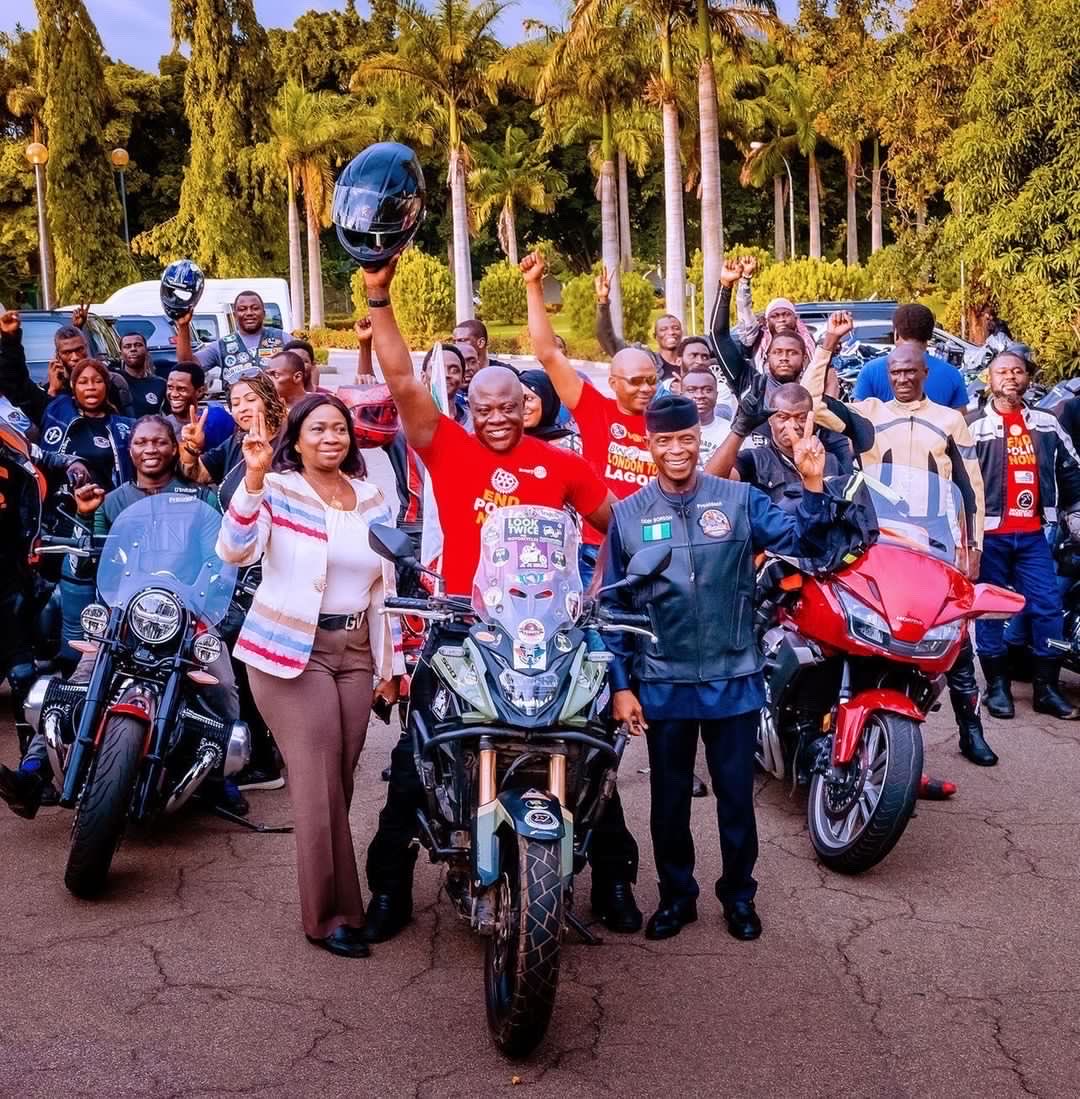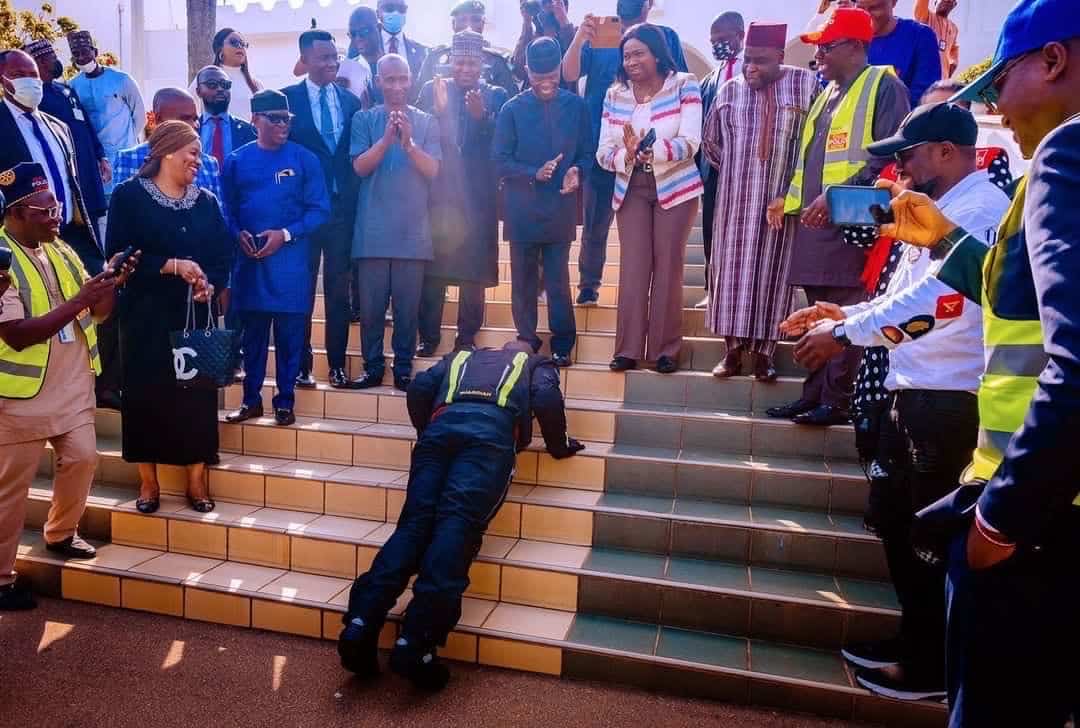 Taking to Twitter, the adventurer announced that he had been hosted by the Federal Government while sharing pictures from the event.
He wrote: "I was hosted by His Excellency the Vice President of the Federal Republic of Nigeria on behalf of the Federal Government of Nigeria at the Presidential Villa today 07.07.22.
Thank you sir! Proudly Nigerian"