Former BBNaija season 5 housemate, Tolanibaj has slammed an MC who tribe-shamed her at Prince's homecoming party.
Recall we earlier reported that Prince was welcomed home like a king in Owerri, the Imo state capital over the weekend.
During the homecoming party, the master of ceremony cracked a joke about the "ship" that almost sailed between Prince and Tolanibaj.
According to the MC, when Prince was about falling for Tolanibaj in the BBNaija house, they prayed fervently so he doesn't end up "going to Yorubaland" and that he's grateful "the wishes our fathers" followed him and he came back to Igboland safely.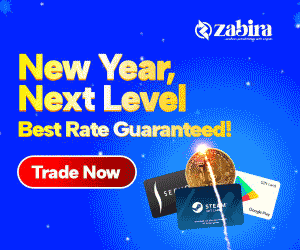 Knowing fully well the joke was directed at her, Tolanibaj has now taken to Twitter to express her disappointment at the statement made by the MC.
She wrote on Twitter, "Tribalism or illiteracy?", a question targeted at the MC's unguarded utterances at the party.
Tribalism or illiteracy?
Quite Disgusting

— TBAJ (@tolanibaj) December 20, 2020
Watch the video of the MC tribe-shaming Tolanibaj below;
It the audacity; like wtf👿😠… If this is not madness, I don't know what is. If I start with these villagers that live at the back of the canal, they'll start crying like a stupid goat. This is soooo shameful and he's sitting there like a clown🤡. Bunch of toys garbage🤮. pic.twitter.com/CdK9ToO6Tc

— Tolanibaj's Indaboski 💥 (@only_tbaj) December 20, 2020
Meanwhile, reactions have trailed the video which has now gone viral on cross-multiple social media platforms. Read some of the reactions below…
A former BBNaija alumnus, Leo DaSilva has also taken to social media to condemn the MC's utterances. See his comment below;
You people think Tribalism was bad during our parents time?
Watch this generation do it quietly, subtly but very loud in actions.

— Leo Dasilva (@SirLeoBDasilva) December 21, 2020