Entertainment News
Actress Toyin Abraham fails to congratulate Wumi Toriola on the arrival of her baby
Toyin Abraham is yet to congratulate Wumi Toriola who recently welcomed a baby boy in the US. Many celebrities have been on social media congratulating Wumi Toriola on the arrival of her baby.
They also shared pictures showing her cuddling the baby while on the delivery bed at the hospital.
However, Toyin Abraham is missing in the list of actresses who have congratulated Wumi Toriola.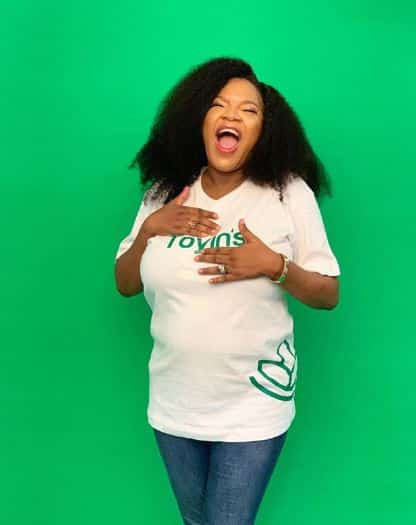 Recall that Wumi Toriola and Toyin Abraham have not been in good terms since a fracas occurred between them. Opening up to Sunday Scoop, Wumi Toriola said:
"After we shot Alakada Reloaded, we were in a hotel room and she slapped me. I was very angry and I would have hit her back if not that I loved her. After she slapped me, I walked out and went to another room. The following day, I expected her to apologise to me but she just told me to bring her belongings in my car. She was not apologetic at all.
"Before I got home that day, she had also told other people that she slapped me and I was upset that she was even proud of what she did to me. Because of that, I made a video on Instagram and I told her never to repeat such act; I just wanted her to feel sorry about her action. She then called some elders in the industry and those ones prevailed on me to bury the hatchet. So, I deleted the post online."