Nollywood actress and mother of one, Tonto Dikeh has yet again denied that she has been held back in Dubai by its security authority,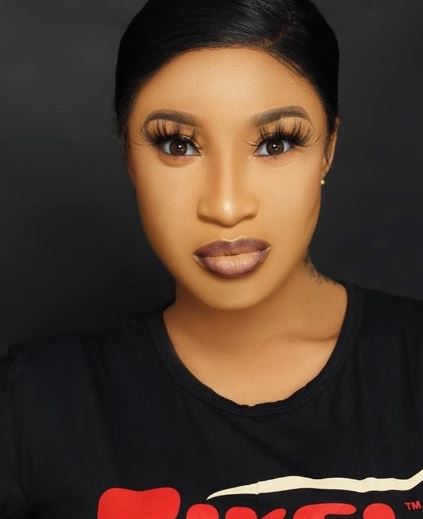 This comes after Stella Dimokokorkus made a post alleging that a supposed person its being held back in Dubai and has a scheduled court case this morning.
"If you are in Dubai and they are still holding your passport please don't over sleep and forget that the court hearing is this Morning,You need to collect it so that you can return to your Country. But if you don't collect it today, don't worry,u will get it next week. Good morning wicked people of this peaceful world. Have a great day!
PS-if you Tag anyone here i will block u. I didn't call anyone and this is not A SHADE.", Stella wrote.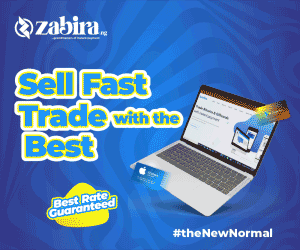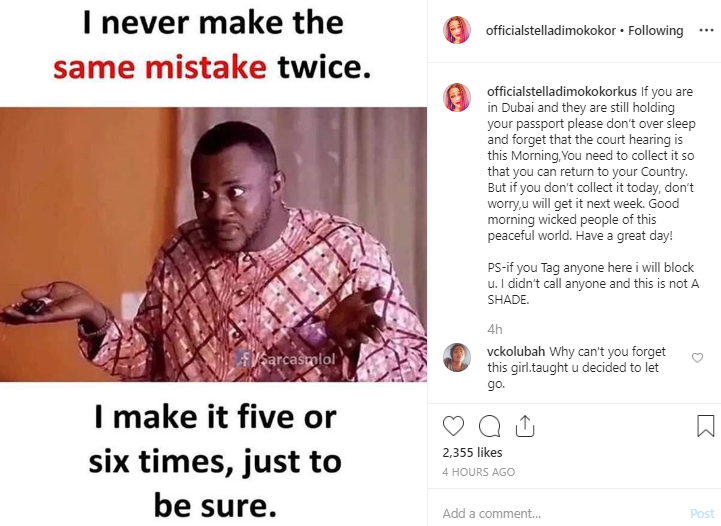 Following Stella's post, Tonto Dikeh shared a video on her Instagram page where she laughed off the reports that she is been held back in Dubai. She also revealed in the video that her international passport wasn't seized.
"So I heard that this bitter old disabled woman is still coming for me, said that they have my passport in Dubai…Really? That they have my passport, my international passport in Dubai, that the police have my passport in Dubai. I don't understand why people actually still read that blog. Is it your wish for me to lose this, girl? Then you don't know my name. My name will always remain King Tonto," she said.
See video below;