Thief whipped, served food and made to clear gutter in Enugu
A thief was caught, stripped, beaten, even fed and told to help desilt the gutter. Jungle justice you say, but this time, he was made to work for the society.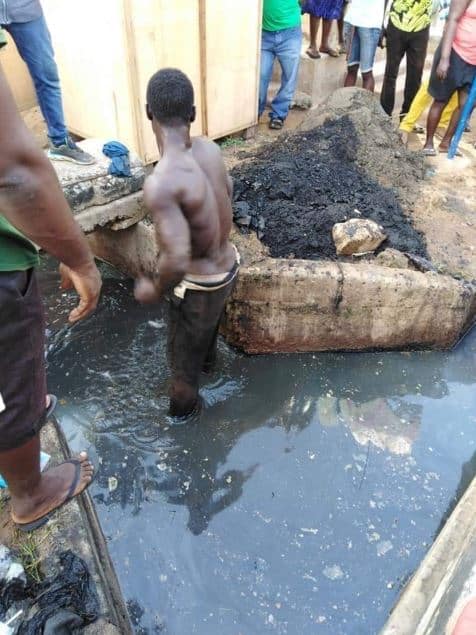 According to Richard Blackstone, a Facebook user, the thief was given a different kind of treatment.
He wrote; "This muscled guy was caught stealing in enugu , He was whipped small. Afterwards, we bought food for him, gave him two bottles of fanta drinks to quench his thirst and supplied him with one bag of sachet water. He was then given a shovel to desilt the big gutter leading to my poultry farm road in enugu, What a beautiful thing. He doesn't need to go to jail. I think this is better than killing them or jail, let's use them to keep our country clean."