"The more they curse me, the more blessings I get" – Daddy Freeze sends message to Pastors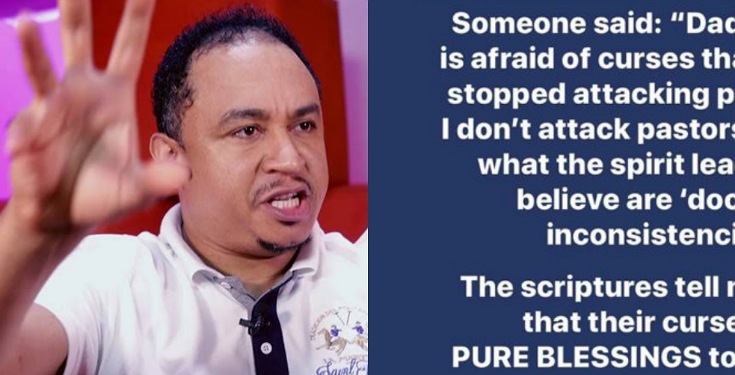 Popular Nigerian OAP, Daddy Freeze has said he is not afraid of curses. According to him, the more they curse him, the more blessings he gets.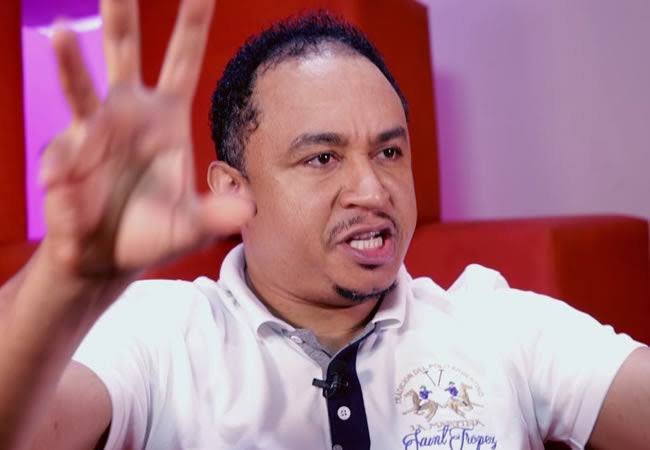 The controversial media personality made this known in an Instagram post he shared yesterday, September 14.
He noted that he is not afraid of curses and pleaded with people to tell their pastors to continue cursing him as it will be converted to blessings to him.
Taking to social media, Daddy Freeze quoted some biblical verses to back up his assertion.
In his words… "I don't fear curses, as a matter of fact, I love them dearly. They are a clear attestation that my purpose is being fulfilled and an indication that more blessings would come my way.
–
So please I beg you, and please beg your pastors as well, not to stop cursing me. Bless me with your curses.
–
Unless of course my message is not a true revelation from Christ that aligns with the scriptures. As long as it is, your curses only bless me as the scriptures say.
–
◄ 1 Peter 4:14 ►
New Living Translation
If you are insulted because you bear the name of Christ, you will be blessed, for the glorious Spirit of God rests upon you.
–
◄ Matthew 5:10 ►
New Living Translation
God blesses those who are persecuted for doing right, for the Kingdom of Heaven is theirs.
–
◄ John 16:2 ►
New Living Translation
For you will be expelled from the synagogues, and the time is coming when those who kill you will think they are doing a holy service for God.
–
◄ 1 Peter 3:14 ►
New Living Translation
But even if you suffer for doing what is right, God will reward you for it. So don't worry or be afraid of their threats.
–
◄ Luke 6:22 ►
New Living Translation
What blessings await you when people hate you and exclude you and mock you and curse you as evil because you follow the Son of Man.
–
◄ Isaiah 66:5 ►
New Living Translation
Hear this message from the LORD, all you who tremble at his words: "Your own people hate you and throw you out for being loyal to my name. 'Let the LORD be honored!' they scoff. 'Be joyful in him!' But they will be put to shame."
In another news, the General Overseer of the Dunamis Church has released a video in which he called Daddy Freeze a "mad dog" for calling Bishop Oyedepo a "bald-headed fowl". Read full story HERE.