Reunion: "Sheggz lied, I did not confess love to him" – Beauty Tukura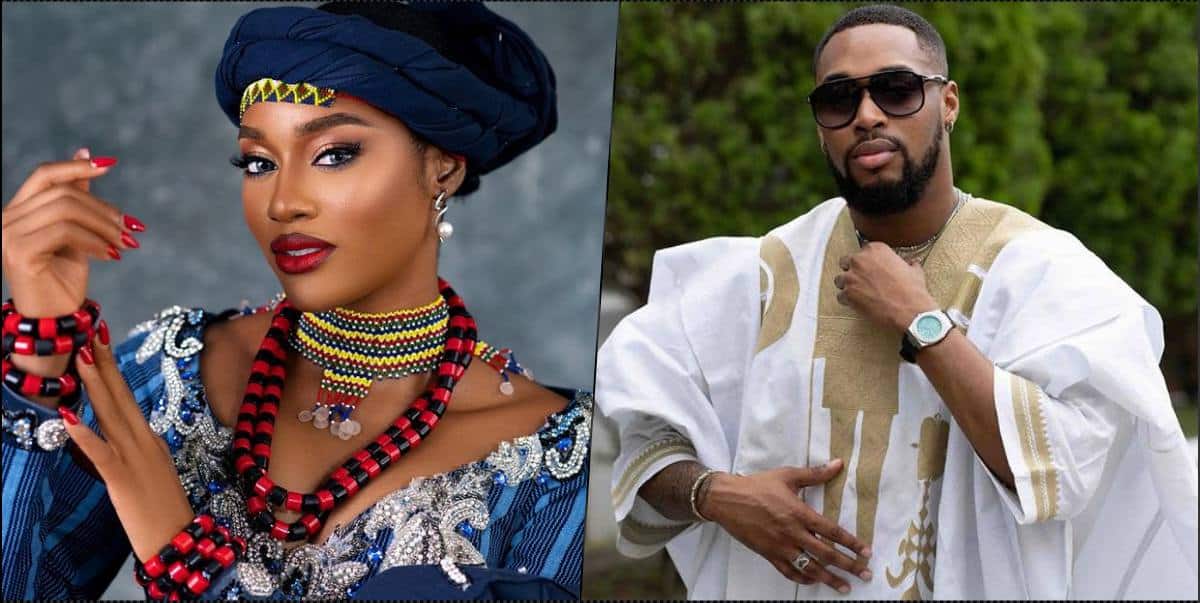 Ex-BBNaija Season 7 housemate, Beauty Tukura shares her experience confronting her fellow housemate, Sheggz, on how he lied that she had expressed romantic interest in him.
According to Beauty, Sheggz spread rumours among others, stating that she had confessed her liking for him, which was entirely untrue.
During the ninth episode of the 'Level Up' reunion show, which aired on Friday night, Beauty emphasized that no such conversation ever took place between her and Sheggz.
However, she mentioned that Sheggz eventually apologized after being confronted about his false statement at the conclusion of the reality show.
In her words, "It was so crazy because when Sheggz came out [of Big Brother], the first conversation we had, he apologised because I asked him, 'Why did you lie?"
The host, Ebuka Obi-Uchendu asked: "Why did he lie about what?"
Beauty responded: "Saying I liked him when we never had that conversation. So, he apologised and we moved on. We are cool."