Amidst the trending #sexforgrade, a Nigerian lady identified as Busayo has narrated her encounter with a randy lecturer.
According to her, the said lecturer identified as Mr. Abdul failed her in his course for refusing to sleep with him.
The lady also shared WhatsApp screenshot as an evidence to backup her claim of being sexually exploited.
In the WhatsApp screenshot shared by the lady, the lecture was pleading for forgiveness from Busayo, but she turned a deaf ears.
Busayo in the conversation called the lecturer unprintable names, apparently, she's still angered by the treatment Mr. Abdul meted on her.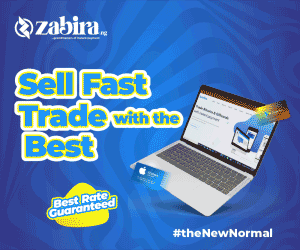 "I really don't think you deserve all this. Stop being like this. Seeing you is for just to beg for your forgiveness. Not good to sound this way", reads a message Mr. Adbul sent to her.
See their conversation below;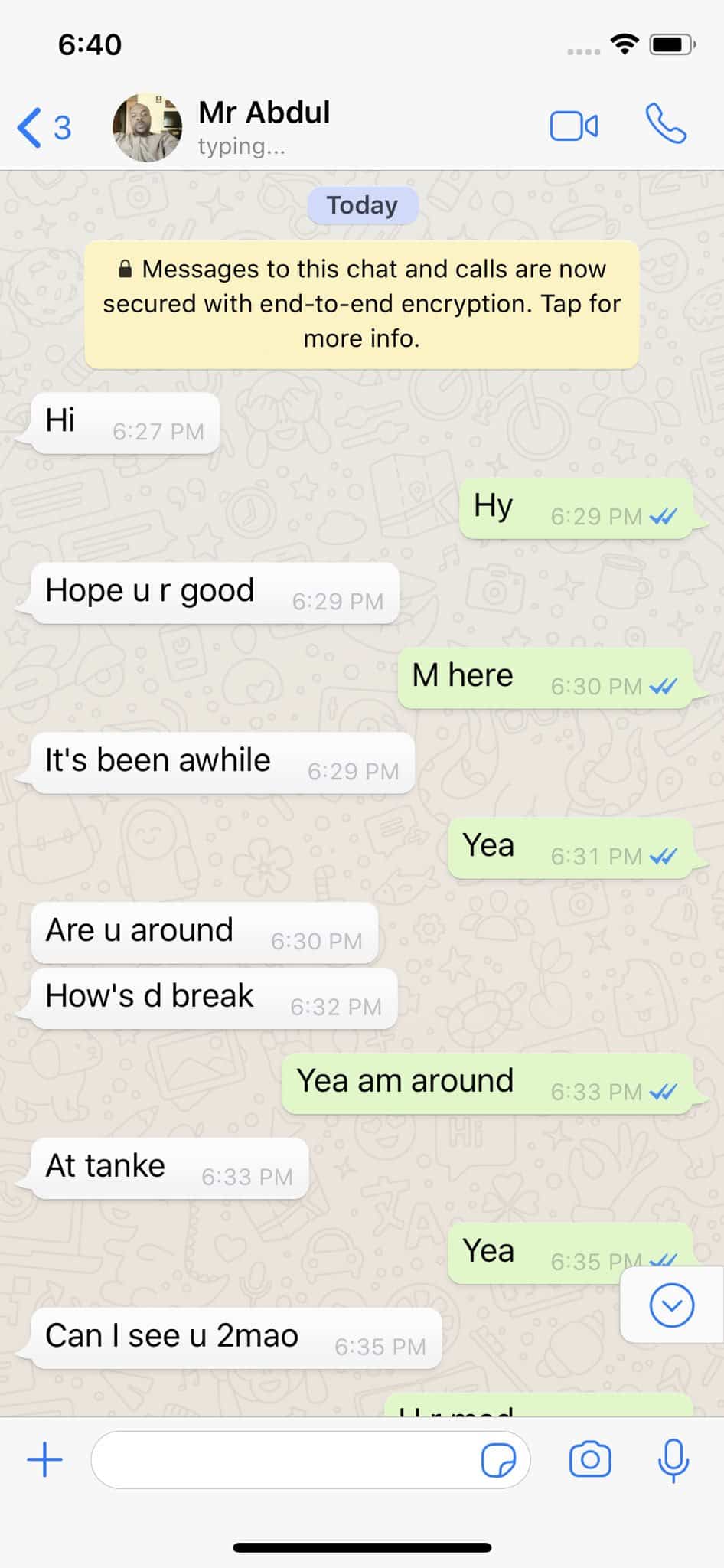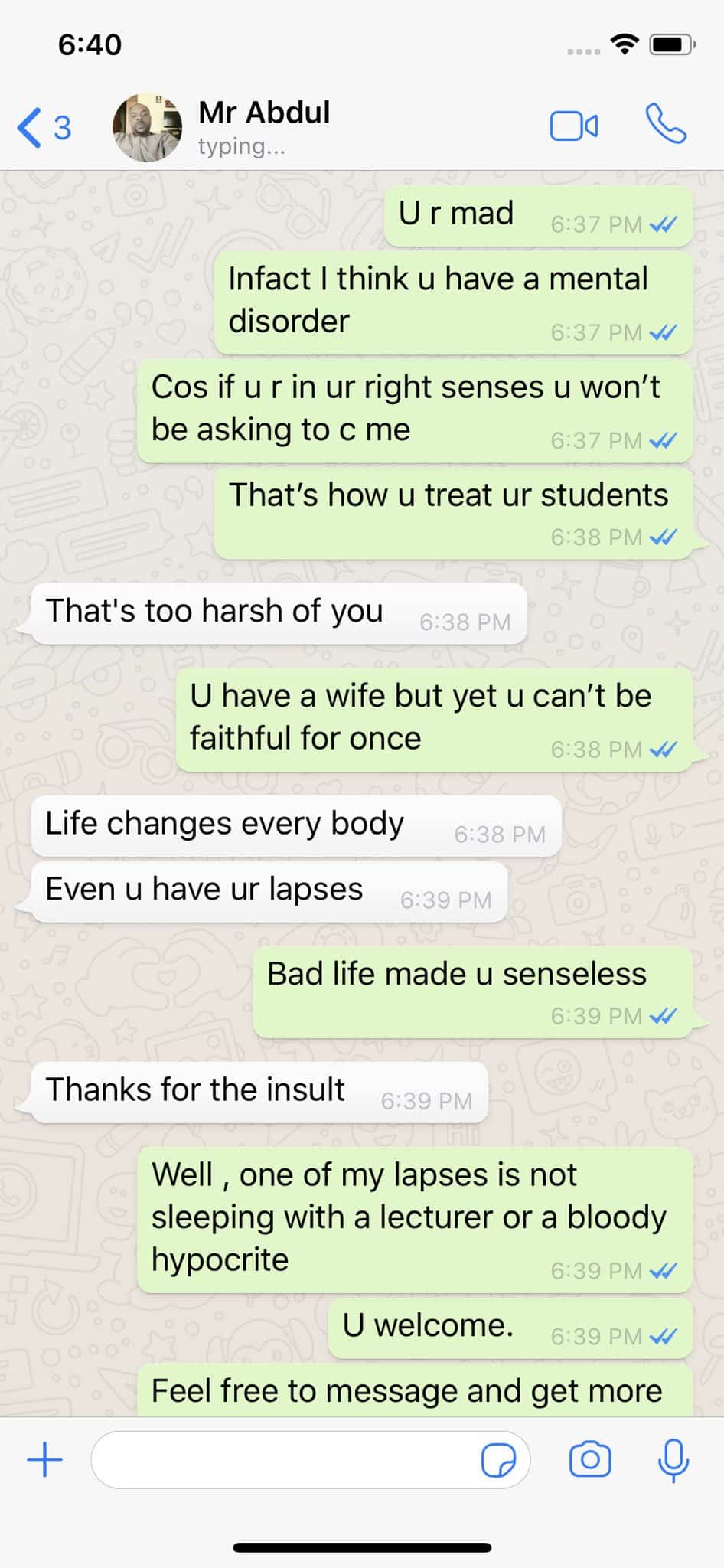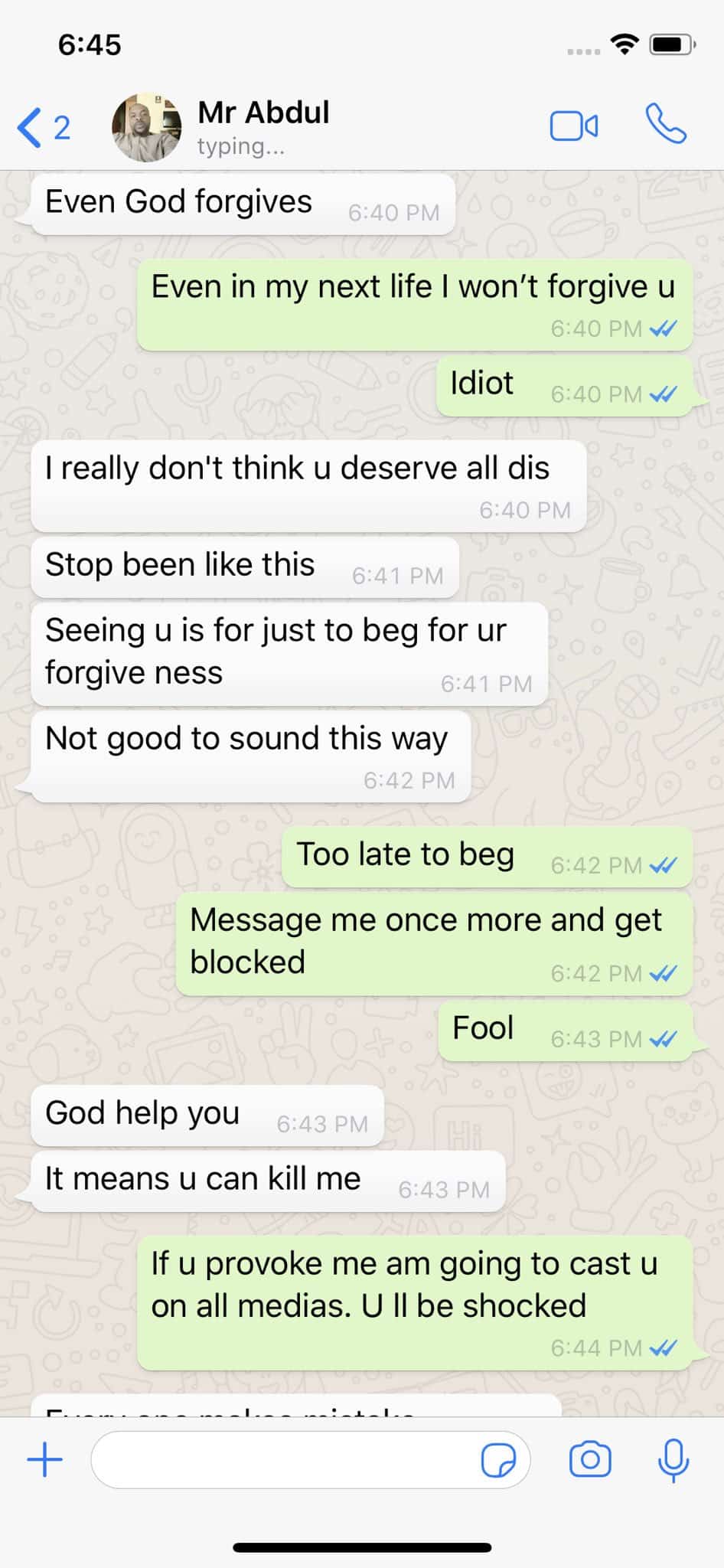 In spite of Busayo's allegation, some people stated that the story isn't complete. They claimed that the Busola's slept with the lecturer who still failed her and thus triggered her disclosure.
A Twitter user said, "If he truly failed you, I don't think the lecturer will have the confidence to still buzz you and ask to see you tomorrow"