Samuel Eto'o owes nearly €1m in taxes from his time in Barcelona – Spanish tax authorities
Cameroonian retired footballer, Samuel Eto'o has appeared on a list of debtors who owe over 600,000 euros ($678,000) in Spain.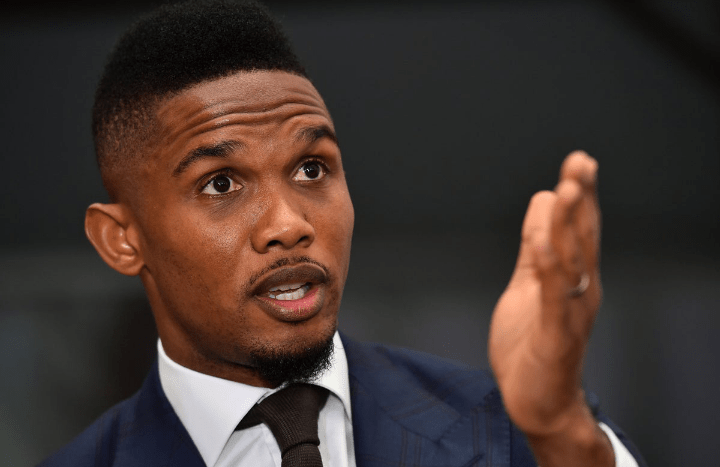 The list which was published by the Spanish tax office listed him as owing 981,598.19 Euros to the Spanish tax office.
Further reports say the debts accumulates from his playing time at FC Barcelona, Real Madrid.
It should be noted that Eto'o, who just became president of the Cameroon Football Federation was involved in a tax scandal in 2016, with the Spanish public prosecutors accusing him of conspiring to evade 3.9 million euros in taxes owed on income from his image rights when he was playing for FC Barcelona.
Reacting to the story, a Facebook user @Austin Oshie said, "Bcos he's insisting on what's African interest, that AFCON must proceed as scheduled. Oyibo people have a lot of mental health issues oo."
@Solomon de King said, "The Europeans always have a way of pulling you down when you say the truth. They should learn to respect us and our opinions. The Afcon must go on!"
@Paul Adeliyi said, "It is past due for footballers to know the importance of hiring a personal finance advisor who should manage such mess like this for them ahead of scandals. 
"Footballers waste a lot of money on frivolities which adds no value to them other than show-off.
"Eto'o should be made to pay if actually he is owing. After all, it is other people's taxes that created the enabling environment for him to achieve his dreams."