American singers, Beyonce and Rihanna have demanded justice for George Floyd after he died earlier this week, during a brutal arrest.
Recall that Floyd died after being arrested with video footage showing a police officer, Derek Chauvin kneeling on his neck as he cried out: 'I can't breathe!'.
The singers took to their respective Instagram pages to condemn the murder and demanded that more charges should be brought on all those involved in the death of George Floyd.
Sharing an emotional video on Instagram, Beyonce begged fans not to 'normalise' what happened, and hold people accountable for their actions.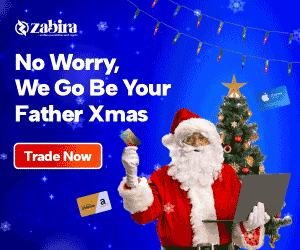 'We need justice for George Floyd,' the 38-year-old began. 'We all witnessed his murder in broad daylight. We're broken and we're disgusted. We cannot normalise this pain. 'I'm not only speaking to people of colour. If you're white, black, brown, or anything in between, I'm sure you feel hopeless by the racism going on in America right now.
'No more senseless killings of human beings. No more seeing people of colour as less than human. We can no longer look away.' 'George is all of our family in humanity. He's family because he's a fellow American,' she continued.
'There have been too many times that we've seen these violent killings and no consequences. Yes, someone has been charged but justice is far from being achieved. 'Please sign the petition and continue to pray for peace, compassion, and healing for our country. Thank you so much.'
Rihanna also shared a lengthy post on the platform, explaining she has been 'pushed' to a heavy place in her heart over what happened.
Alongside a photo of George, the 32-year-old explained that she has kept away from social media as she couldn't face seeing the footage of his arrest.
See her post below;