A Benue State politician and former House of Assembly contender, Hon. Daniel Ukpera has sparked outrage on social media after he donated ropes to his community to help them tie their goats.
According to reports gradually gaining momentum on social media, the politician made the donation as his own support for Benue state's Anti-Open Grazing Law.
It should be recalled that over the years, the people of Benue state have suffered brutal killings in the hands of Fulani herdsmen.
The famers-herders crises compelled the state government to enact an Anti-Open Grazing Law as a means of forestalling future recurrence.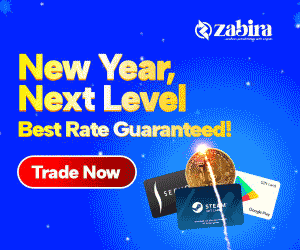 Hon. Daniel Ukpera who had contested for the Guma Constituency seat in the 2019 elections under Labour Party has now decided to support the state Governor, Samuel Ortom in ending open grazing in the state.
To show his support, Ukpera donated bulks of brand new colourful ropes to goat rearers in some communities in Makurdi Local Government Area of the state to prevent free movement and grazing of goats in line with the state's Anti-Open Grazing And Ranches Establishment Law, 2017.
Making the donation at Imande Akpu and Tse-Chagu communities on June 9, 2020, Hon. Ukpera said the Benue state Government has enacted the law to prohibit free Grazing of livestock and so there is need for them to lead by example for their visitors (Fulani herdsmen) to emulate.
He explained that his choice of Tse-Chagu and Imande Akpu as the first beneficiaries of this round of distribution was informed by the fact that they are the highest goat owners in the Local Government.
After a thorough sensitization on the need for tying of goats, Ukpera took record of those who needed the ropes but could not get it owing to the large turn out of people and promised to reach them soon in another round of the gesture.
Responding on behalf of the beneficiaries at Imande Akpu, elder John Tyeku appreciated the efforts of Hon. Ukpera saying, what he had brought to them was a welcome development. He noted that tying of goats has been a major challenge to them as regards rearing of livestock.
Tyeku said, "our pigs are always in dens but tying of goats is our major challenge because we use local fibre and mosquito nets to twist the ropes which cannot stand the test of time.
God will bless you, Ukpera, for having the interest of your people at heart even as you have not held any elective or appointive position".
Also speaking on behalf of the people of Tse-Chagu, Mr. Augustine Shemu welcomed Hon. Daniel Ukpera and his team to the community. He wished him well and prayed God to empower the former Assembly hopeful for Guma constituency so that he will bring them more development.
As reported by Aar Amos Terna, a correspondent of The Sky Newspaper, a local publication in the State.
See photos below;