"Our daddy, forgive us" — Happie Boys tender heartfelt apology to OPM pastor (Video)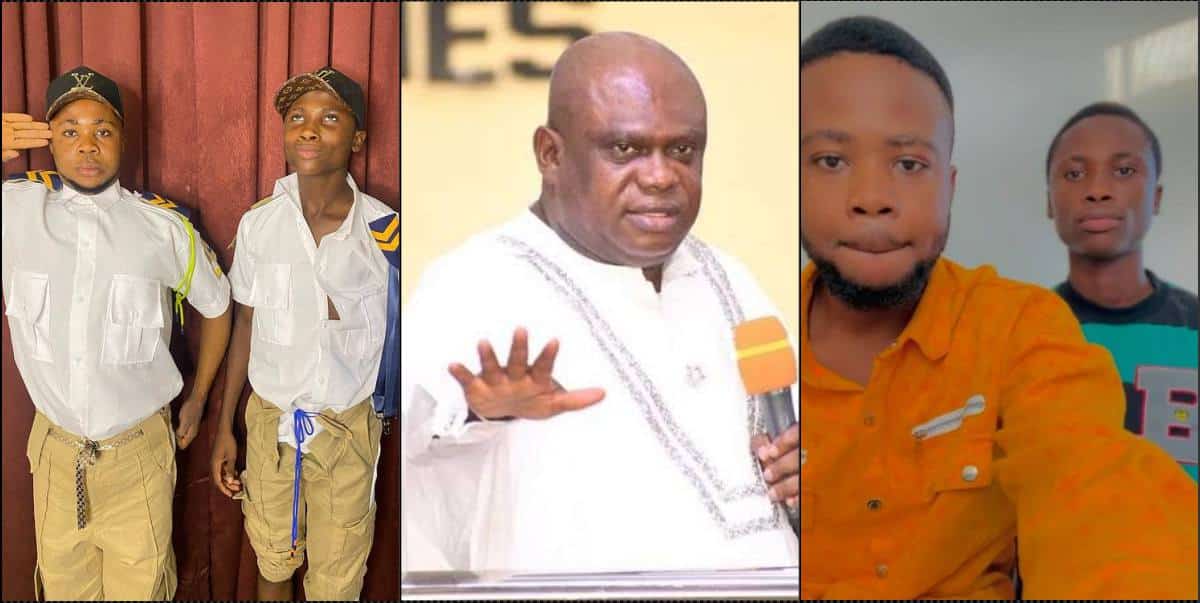 The controversial Happie Boys has bowed to pressure and tendered a heartfelt apology to the General Overseer of OPM international, Apostle Chibuzor Chinyere.
It would be recalled that the group had clashed with the Apostle Chibuzor following the expiration of their scholarship in Cyprus.
In the heat of the public saga, Happie Boys ridiculed the preacher while stating that do not want further help from him and his church offering used to send them to Cyprus.
In a recent development, the duo shared an apology tape on their Instagram while pleading to their fans and Apostle Chibuzor Chinyere for the wrongs against him.
"We are here to drop this apology video, telling everyone to forgive us. Please find a place to forgive us in your heart, especially Daddy OPM Worldwide. We know the video touched him very well. The video is going viral and won't repeat itself," one of the Happie Boys said.
The other continued, "We are really sorry for the way this video is trending. We want to apologise to our daddy. He is the only daddy we have. We shouldn't have said so many things about him; we shouldn't have revealed our private chat. Please find a place to forgive us, it wont repeat it self."
They also added that they would return to creating content and making their fans happy other than being controversial.
Watch the video below …