On Monday, November 4, 2019, the news broke that 'Lionheart' had been rejected by the Oscars. The major reason being that it was submitted in the wrong category.
Trust Nigerians, as they took to Twitter to express their displeasure over what would have been Nigeria's bright up at clinching an Oscar award.
Genevieve Nnaji's 'Lionheart' was released in 2018 and Nigerians welcomed it with opened arms. The reception the movie got showed that the actress turned movie director did something right.
From being the first Nigerian movie on Netflix to that famous interview with Richard Quest on 'Quest Means Business' on CNN, it was obvious Genevieve wasn't joking.
However, a few people are of the opinion that the movie deserved to be kicked out of the awards for reasons best known to them.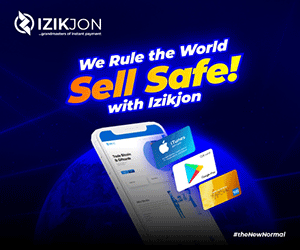 @TheAcademy Disqualifying Lion Heart for the use of English as a language makes no sense. Nigeria has no particular indigenous language. Our lingua franca is English. You ought to know this. It's been our means of communication from inception. This reason is baseless.#Lionheart pic.twitter.com/fSVdGfh9EJ

— NgoziChukwuka (@ViengeOfficial) November 5, 2019
Even some Nigerians opposed the movie lionheart when it was sent to the oscars. I guess y'all are happy now? 😏

— Mazi Olisaemeka C. ™ (@OlisaOsega) November 5, 2019
And then there were 92, because Nigeria submitted a film mostly in English to the category formerly known as Best Foreign Language Film. https://t.co/ubzQfIqPqP

— Steve Pond (@stevepond) November 4, 2019
https://twitter.com/adebowalesonubi/status/1191535059624452096
I think this is enough reason why Lionheart was disqualified from the Oscars. Stop blaming it on colonialism. pic.twitter.com/ZwPVIIg8RE

— Richard (@meettheRichard) November 5, 2019
Lionheart was today disqualified from the Oscar's Best Intl Film.. because.. it is mostly in English.

Nigeria was colonised by the Brits.
English is an official language in the Country.

You really can't win with this lot.
Quite literally cannot win. https://t.co/Ie052bUXF4

— Samira Sawlani (@samirasawlani) November 5, 2019
They colonized our countries, forced us to learn their language, and now we're getting penalized for using the same language. Make it make sense…English is Nigeria's official language, this is absolute trash. @TheAcademy DO BETTER! #lionheart https://t.co/HMIsSsC92d

— Queen 🇨🇲🇳🇬🇺🇸 #SARSMUSTGO (@queenetonde) November 5, 2019
You are free to support @TheAcademy 's decision on #LionHeart .
But the moment you add any phrase like "It's not like it stood any chance of winning", that's a bitter leaf part of your life manifesting to the fore.

In the preffered language of the academy – e wù animanu!

— Mo! – Chuck Rhoades Jnr (@mobiuwakwe) November 5, 2019
The Academy has disqualified "Lionheart" from the Oscars for Best International Feature Film because it's mostly in English, which violates the rules that entries in the category must have predominantly non-English dialogue.

Still a very good movie but "the rules are the rules".

— ✨👑 DaddyMO👑✨✊🏾 (@therealdaddymo1) November 5, 2019
Wow, considering literally none of the Oscar voters give a flying fuck about the international films category and just go with whatever they think sounds coolest or can vaguely understand some of what they're saying minutes you'd think they'd be all over Nigeria's #lionheart pic.twitter.com/BqL9omHpfE

— Peyton (@YungNoodl3) November 5, 2019
Wait a minute. So, the Colonial system says the folk from Nigeria have been disqualified because they use too much of the Colonial language. Seriously?! #lionheart

— Isaac (@19iim91) November 5, 2019
I really need to stress that the problem with #Lionheart being nominated or not nominated for the #Oscars has nothing to do with whether it's in English or not.

THE FILM IS JUST NOT GOOD ENOUGH.

Period.

Imagine expecting Lionheart to stand next to Parasite in the Nominations.

— Bloodybelly 🌕 (@sugabelly) November 5, 2019
Ready for the work week. pic.twitter.com/XJb2QAQPwa

— The Academy (@TheAcademy) November 4, 2019
To @TheAcademy, You disqualified Nigeria's first-ever submission for Best International Feature because its in English. But English is the official language of Nigeria. Are you barring this country from ever competing for an Oscar in its official language? https://t.co/X3EGb01tPF

— Ava DuVernay (@ava) November 4, 2019
"International" or "Foreign" Award for films involving "non-Americans" speaking their national language is @TheAcademy token deference & latent colonial desire to "Hear the Natives" even while straining to read the English subtitles.@GenevieveNnaji1 #Lionheart @ava #OneNigeria

— hooty1212 (@sf2010calif) November 5, 2019
https://twitter.com/Desmond_Olusoji/status/1191583113006190592
https://twitter.com/gt_shube/status/1191583530289115142
I'm hearing all this fuss about Lionheart and @TheAcademy.
Why didn't Nigeria just submit Kesari🙂?#TuesdayThoughts

— Toluwa (@toluwalase___) November 5, 2019
I'm sure if Lionheart was scripted completely in Igbo with English subtitles, it wouldn't even be recognised. But Genevieve decided, in all magnanimousity to create an inclusive movie that can appeal to a wider audience, yet, "Nigerians shouldn't speak so much English".

— Efam Harris (@iefamharris) November 5, 2019
Lionheart disqualification is not ill conceived, before we cry blue murder about it.
Note, that's the rule of the category.

Two movies were previously disqualified for the same reason(having too much english in it).

Still, Genevieve did an awesome job with Lionheart.

— Chika of Ebonyi (@MistaChika) November 5, 2019
Lionheart has been disqualified from the Oscar.

Reason: A Nigerian movie should not have so much English.

Mind you, we were colonized by this same English people, English is our official language.

This right here is BS! And it's discriminatory.

— Efam Harris (@iefamharris) November 5, 2019
Colonialism really is a bitch. https://t.co/OPsSCtW7Cg

— Franklin Leonard (@franklinleonard) November 5, 2019