A pilot took to Twitter to advise people who can barely feed themselves not to have kids because it is unfair to consciously bring a child into this world to suffer.
Captain Arinze tweeted: "If you can barely feed yourself, please don't bring a child to this world. That's the height of irresponsibility. A baby won't understand that you don't have money. Your wife, family and friends may understand that but a baby won't. Have a source of income before procreating."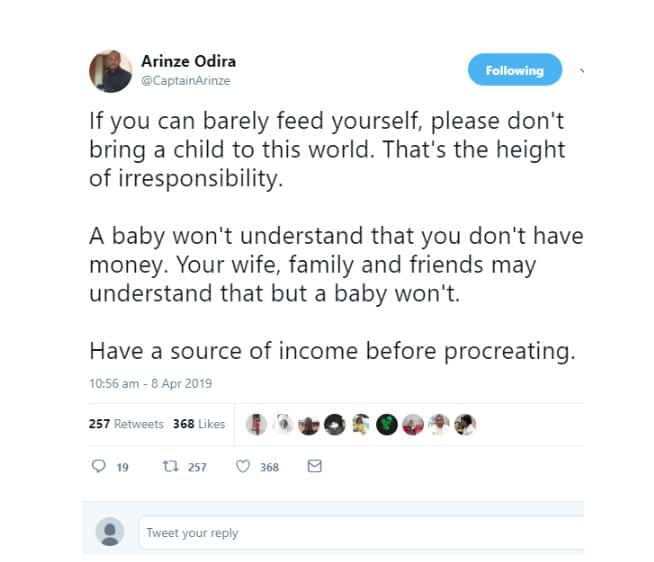 And while some people agree with him, some don't.
See the replies he got below…