Nigerians on Twitter have been discussing tweets shared by a woman insisting that a man who loves her must spend on her.
It all began with a Twitter user informing men that women are expensive and, rather than call them gold diggers, men should find the woman they can maintain.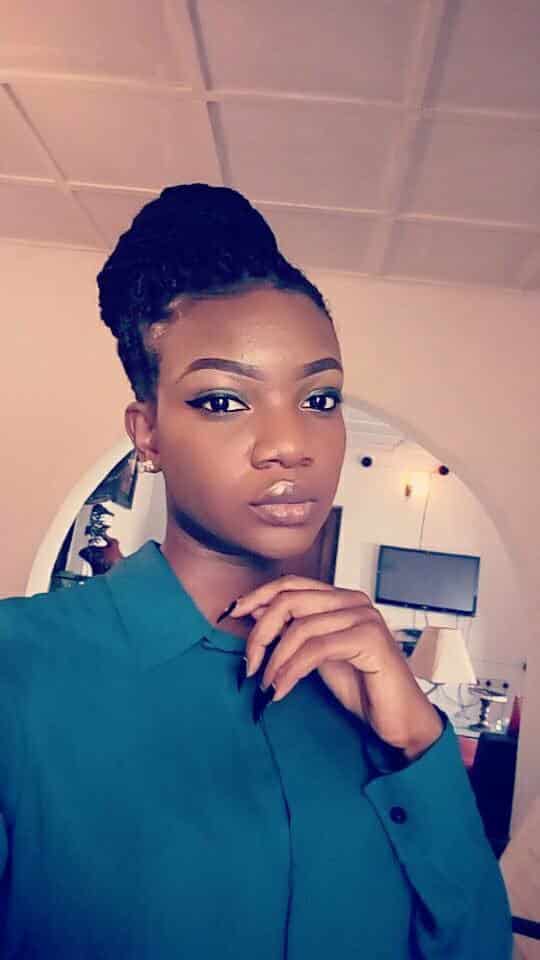 Another female Twitter user, with the handle @Yettyclassy, replied saying it is wrong to feel entitled to a man's money, especially if you didn't work for it with him.
But another woman stepped in to say a man must spend on the woman he loves. @She LovesArtemis said, "men must provide for women. Once you say you love me, you already owe me money."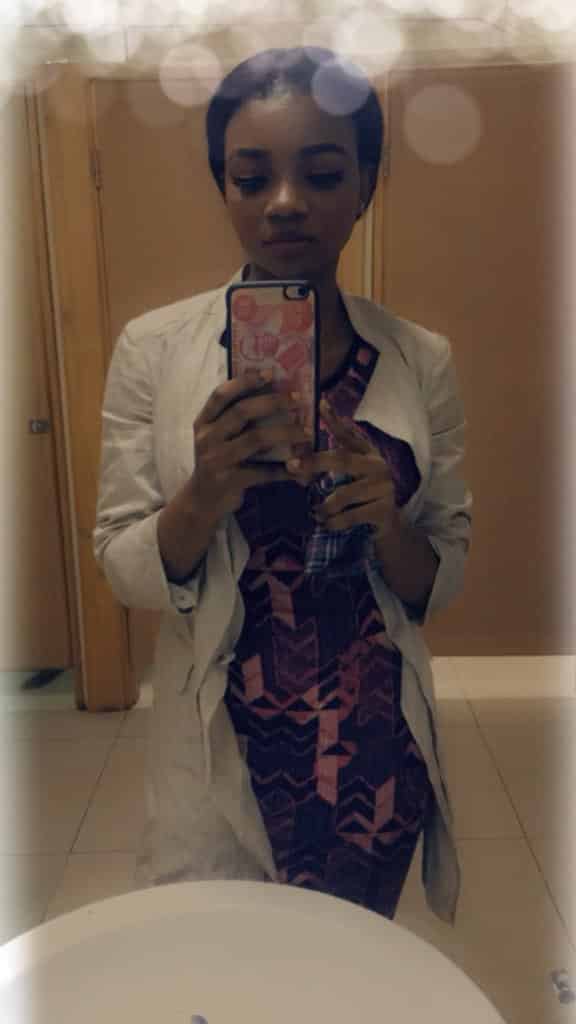 This led to a back and forth between @She LovesArtemis and @Yettyclassy.
But the Twitter outrage began after @She LovesArtemis tweeted that she intends to be a housewife and just enjoy her husband's money.
She wrote: "I want to be a housewife. Stay home, make meals, keep the house beautiful, watch TV, send my husband nudes while he's at work and keep having beautiful babies while enjoying my husband's money."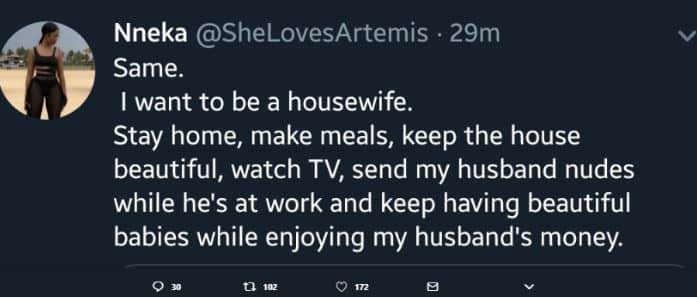 This quickly turned into an argument about gender roles. Some men called the woman a feminist. But some pointed out that she is the traditional African woman and asked men against feminism why they are suddenly complaining about traditional gender roles when it's time for them to provide.
See tweets below.