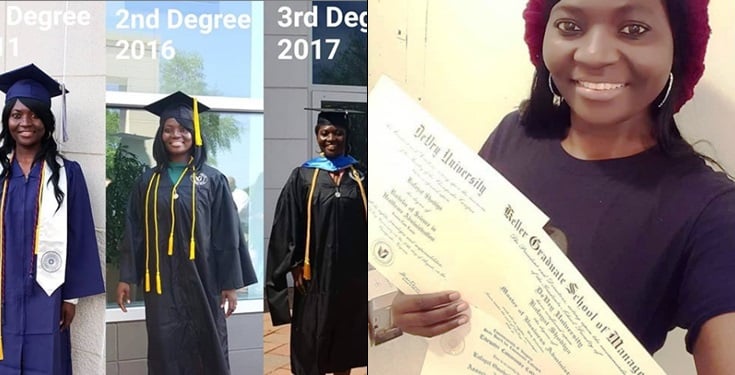 Nigerian lady reminisces on how she was able to get 3 degrees in the USA after she had bee written off by her Professor in Nigeria.
Instagram user, Kaffydadiva who is a Nurse/Healthcare Administrator shared her story on getting 3 US degrees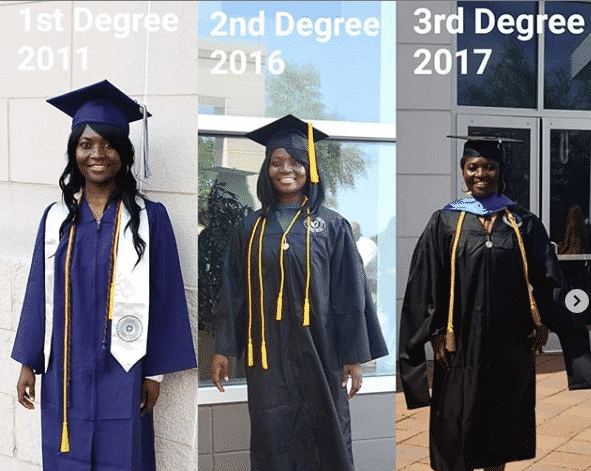 She wrote;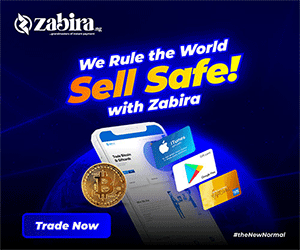 Reminiscing on bagging my 3 US college degrees with honors. Left is my 1st degree, Associate's bagged in 2011 with honors. However, just recently participated in d grad ceremony….middle is my 2nd degree bachelor's, bagged in 2016 with honors. The right one is my 3rd degree Master's bagged in 2017 with distinction. I remember when i was still living in Nigeria, gained admission to Laspotech Isolo, to study Mass Communication, wanted to become a journalist. Didn't finish there, then i did GCE, and gained admission to LASU, Surulere campus, to study same course. I was there for just 100 level, and got the opportunity to come to the United States, which i jumped on. Getting to the US, people told me that journalism doesn't sell here, being that i am a Nigerian with accent, that medical field is lucrative. I listened, and started all over again, and this time, in a medical field. Went through lots of challenges, but ended up bagging my 1st degree in 2011 with honors. I was like wow Kaffy, u did it, u can continue. You have the opportunity?. Then enrolled for my 2nd degree, which was Bachelor's, completed that as well in 2016, by graduating at the top of the class with summa cum laude. Then i told myself again, Kaffy, you did it, you can challenge yourself again by going for Master's degree, which i did. I completed that in 2017 in exactly just one year, by graduating with distinction (All A's). I was the only student who graduated with the GPA of 4.0 in my school that year. I was so proud of myself because as i was going to school for my 3 degrees, i was combining them with work as well. I went to school in the morning, work in the evening. I made all the sacrifices, and they all paid off. I remember one of my professors in naija, who told me i was dull because i didn't pass a yoruba test then. He told me he didn't see me going far. Now look at me now, i proved him wrong. I went from bagging zero degrees in naija, to bagging 3 US College Degrees with honors, and my name was in the Dean's honor roll lists. Isn't God faithful and awesome?
Guys, tag @instablog9ja think this is news worthy, Nigerian doing great overseas? tag tag guys, let's change d narratives?