Mother rejoices as son returns home with white lady after 13 years in Canada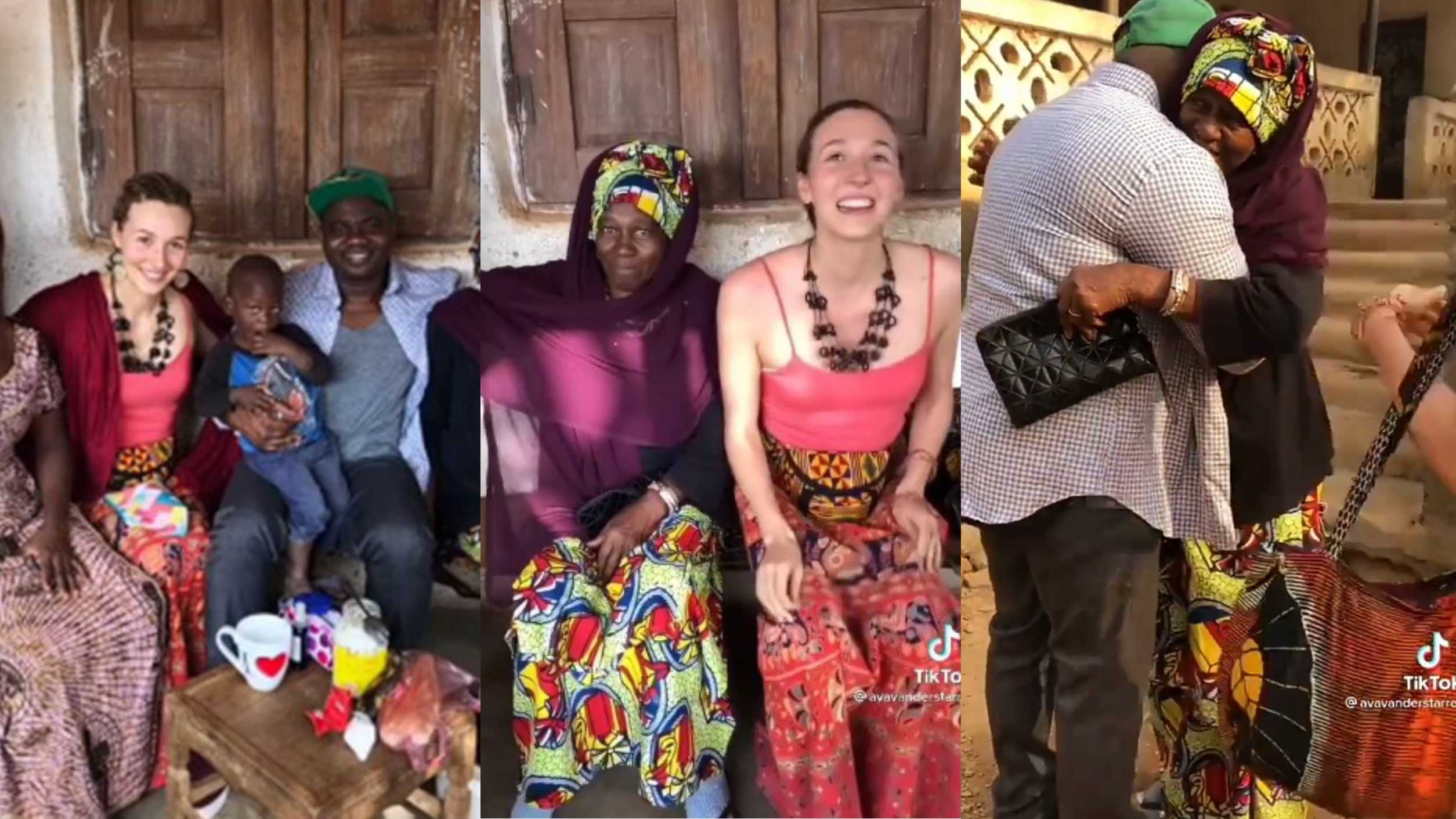 A beautiful reunion between a mother and her prodigal son who came home after many years abroad was caught on camera.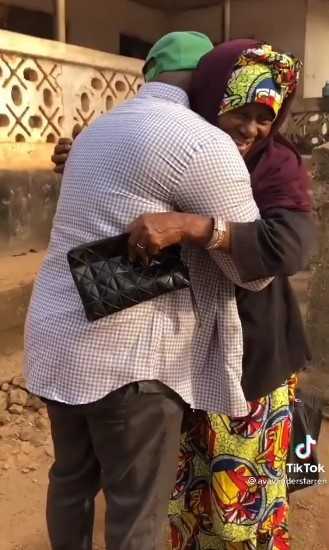 The young man had spent the previous 13 years in Canada and had returned back home to Nigeria with a lovely white woman.
As soon as her son approached their home, his mother who was surprised to see him, grabbed him in a tight hug while crying tears of delight, as could be seen in the video released online.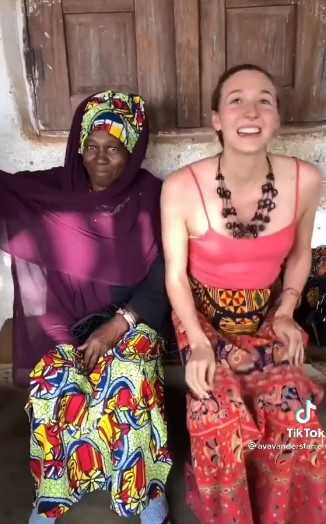 They all sat down as a family and pose for the camera at one point in the film.