A man has shared his scary experience with his girlfriend who has never cooked for him since they bagan dating.
In his words;
"Men you really need to be careful these days. I have been dating this girl for months now and she doesn't offer me food when I visit her. I usually buy what we are going to eat or she takes me out to a fast food to eat after spending time with her at home. Whenever I ask her to cook for me at home, she gives me excuses that she's tired or her gas has finished.
I didn't take it as anything or suspect a foul play till the day I bumped into her making a call in the bathroom and talking about how she has kept to the deal of not cooking for me.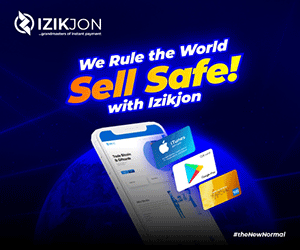 I didn't want to confront her cause I felt she might lie about it so I decided to monitor her calls and chats and I found out she had a native doctor who gave her charms for me and warned her not to ever allow me taste her food.
When I found out It was as if the shackles fell from my eyes and I remembered that my mother has been sick for a while and I haven't even sent money, yet I can spend N15k a day on buying meals for her.
It hurts more because I know this about her and I still can not call off the relationship because the love has refused to go away. Do u think I am still under a spell? What can I do ? I haven't even confronted her".