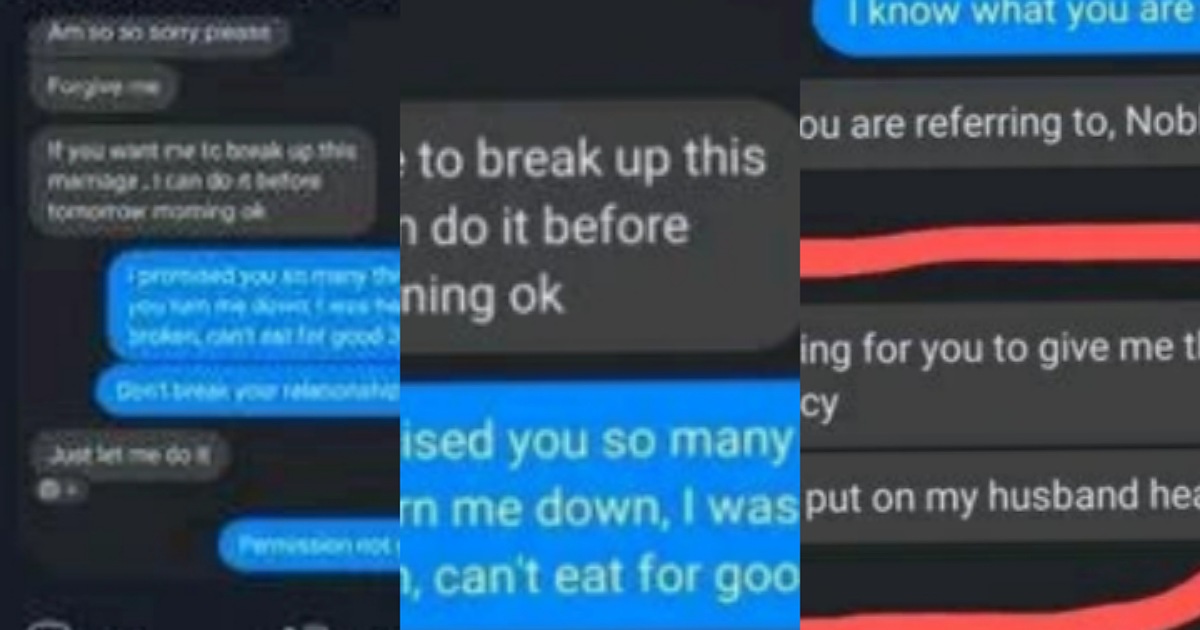 Entertainment News
Man shares his chat with married woman who begged him to impregnate her
A man has shared his chat with a married woman who begged him to impregnate her, so she can pin it on her husband.
According to the conversation shared by instablog, the lady appealed to the young man to get her pregnant.
She stated that she wants him to get her pregnant so she can pin the baby on her husband, and make him the father of the child.
The man however rejected the offer as he begged her not to break her home because of him.
The lady insisted, stating that she's ready to elope with him and end her marriage.
See screenshots below;