Man cries out after allegedly buying refurbished iPhone on Jumia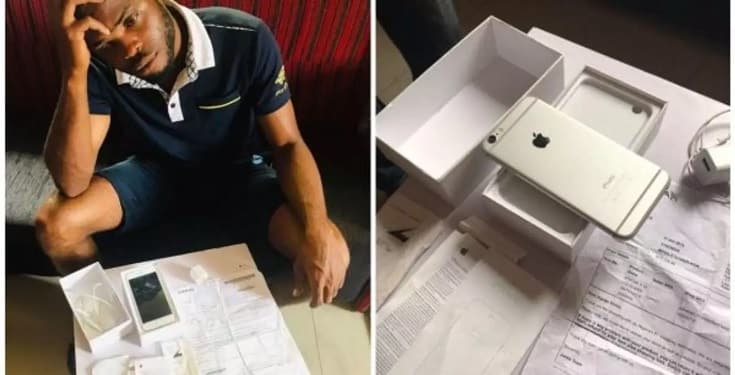 A Nigerian man identified as, Joshua Ekanem, has cried out on Twitter after he allegedly bought a refurbished iPhone on Jumia online store.
According to the Fish farmer and undergraduate of University of Benin, he bought the phone for 75,0000 Naira but unknown to him it was a Refurbished Iphone 6 that was sent to him.
He also claimed that all efforts to solve the issue with Jumia has proved abortive. He wrote;
Been hearing of Jumai for couple of years now, so i decided to buy a Phone from them Only for me to use it for 2 months and find out that they sold to me a Refurbished IPhone 6. So sad ? I bought it New #75,000.

My name is Joshua Ekanem, the phone i bought from Jumia on Jan 11 2019 after using for two months with some issues, like the phone getting too hot

I know so many people will laugh about this, but i am so depressed because i have saved for this phone after working hard.

Why i came online is because I've been tackling this issue with jumia for over a 3 weeks and have not been getting a good response. I'm a fish farmer and also a student of the university of Benin.

If Jumia has price tagged it 100k i could have saved for it. For me to recently find out that no new IPhone 6 in the market ?