Mr. & Mrs. Ayininuola is celebrating their daughter Abimbola's wedding to Paul Tafoya) at the Prestigious Conrad Hotel in Downtown Manhattan, New York City.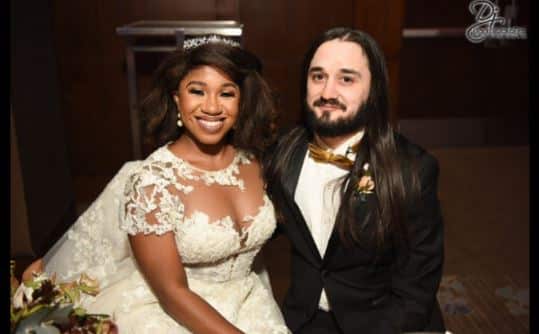 The marriage was very successful and colourful as friends and family members were in attendance. The couple wore bright smiles on their faces making people believe the future of the marriage is very bright.
This kind of marriage is meant to encourage other people involved in interracial relationships.
See more images: