A video of a 19-month-old Nigerian girl doing her makeup has been shared online and it's bound to make you smile today.
In the video shared by the child's uncle, the toddler is seen holding a brush in one hand and a compact powder in another hand.
Looking in a mirror in front of her, she dips the brush in the powder, then applies it to her face while simultaneously smacking her lips to make sure her lipstick sets properly.
Sharing the video, her uncle wrote:
My sis sent me this video of my 2 year old niece doing her makeup and it's the most adorable thing I've seen in a while. @ogonnasands you just gave birth to yourself ??
But the child's mother replied: "1 year and 7months actually. The babe no wan hear. Na to start YouTube channel to chronicle her growth. Or what do you think?"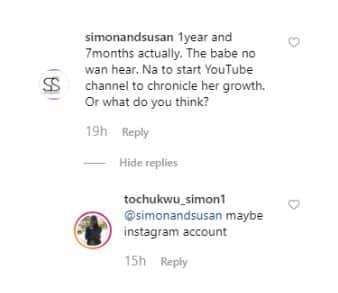 Watch the video below;
https://www.instagram.com/p/Bv9N-qbF9_4/