A young boy adept at riding horses have been spotted as he rides back home from school, leaving commuters and passersby in shocking amazement.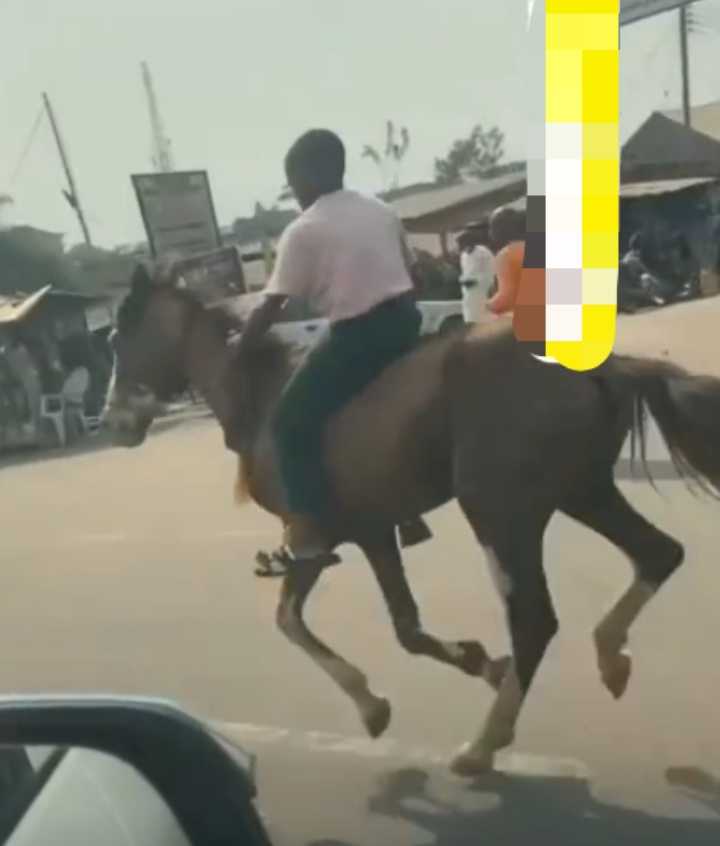 The kid, still donning his school uniform, rode the horse so expertly in a manner reminiscent of Hollywood cowboy films.
The spectacle which has left social media users talking was reportedly captured in Abeokuta, Ogun state, with the drivers who videotaped the boy expressing their disbelief in a video that has gone viral.
The child who galloped on it all by himself was also spotted whipping the horse to make it gallop faster.
Watch the video here;