Law-breaking couple I dentified as Oyedele Nutai Joseph and Elizabeth Joseph, were apprehended by men from the Ogun state police command for unlawfully invading Toyon High School Ere village in Ado Odo area of Ado Odo ota local government with hoodlum to abuse a teacher, Abel Thomas, for beating their son Joshua Joseph, an SS3 student at the school, on Tuesday.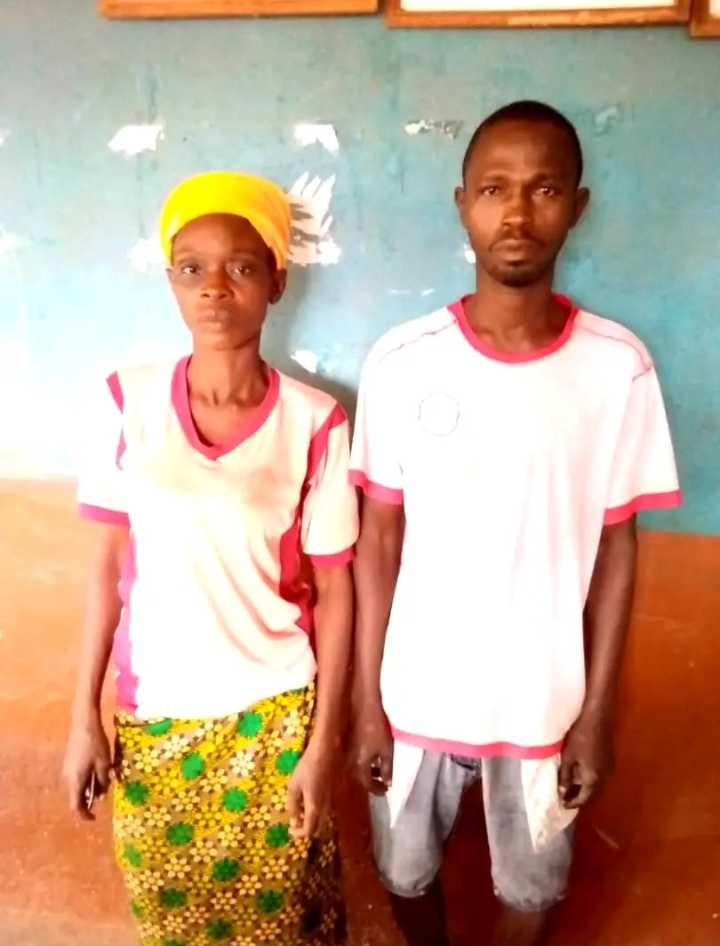 The culprits were apprehended when police at Ado Odo divisional headquarters got an emergency call from the school, reporting that the parents of one of their kids were in the school with goons who had beaten and wounded one of the instructors.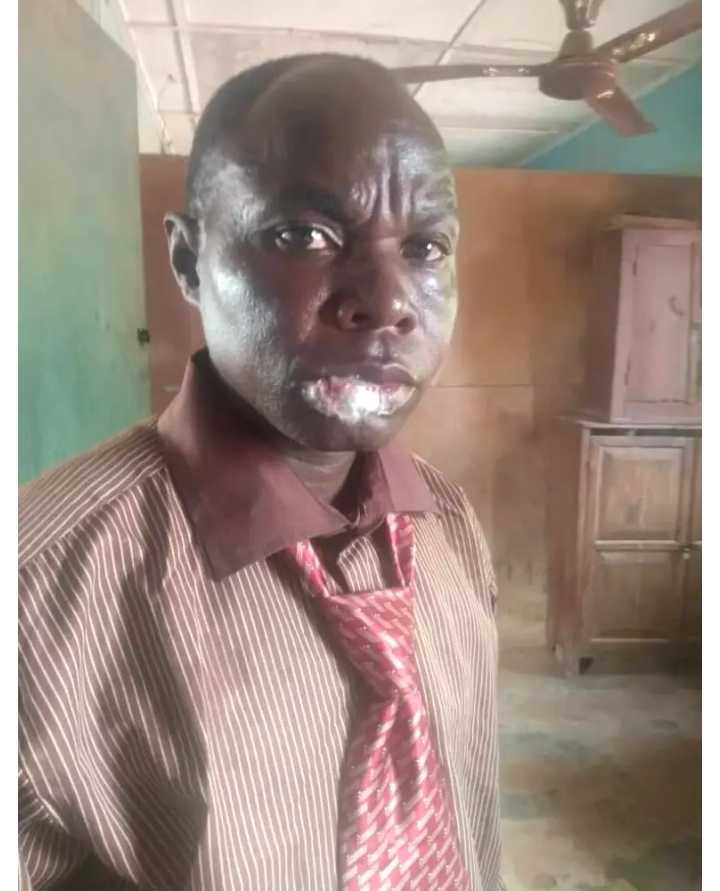 The DPO of Ado Odo division, SP Arowojeun Michael, swiftly led his men to the school after receiving the distress call, where the couple was captured while their other companions escaped.
According to preliminary investigations, Abel Thomas, a teacher at the school,'moderately corrected' an SS3 pupil named Joshua Joseph, who subsequently went home to tell his parents that he had been beaten by the instructor.
After hearing from their kid, the parents recruited several thugs and attacked the school, believing that the instructor had no power to punish their son for whatever reason.
When they arrived at the school, they pounced on the teacher, beating and injuring him. They also smashed the back window of a Toyota Corolla with the license plate LSD 395 FV that belonged to another instructor at Jolayemi Sunday.


DSP Abimbola Oyeyemi, a spokesperson for the state police command, confirmed the event and said the wounded teacher had been brought to the hospital for medical care.
CP Lanre Bankole, the state commissioner of police, has ordered that the fugitive thugs who assisted the couple to raid the school be sought down and brought to jail, according to him. He also ordered that the arrested pair be charged in court as soon as possible.