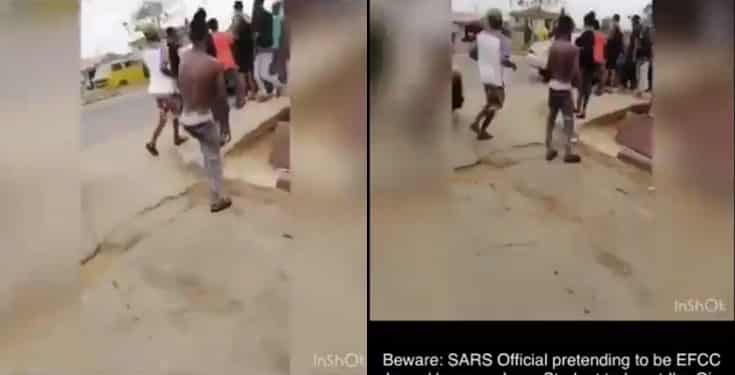 A video shared online purportedly shows LASU students harassing a SARS officer who pretended to be a staff of the Economic and Financial Crimes Commission, EFCC.
A small crowd, allegedly made up of students of Lagos State University at Iba, Ojo, Lagos, can be seen surrounding a car allegedly belonging to a SARS officer who posed as an EFCC staff.
The students can be seen hitting the car and yelling at the person inside.
"F*** SARS," someone yelled.
"God punish you people," another said.
The SARS officer quickly drove off before further damage could be done.
SARS Official pretending to be EFCC chased by LASU student at Ojo ?? #EndSARS @segalink pic.twitter.com/29Z4AlaSab

— Hazard's Disciple (@OmoKiikan) April 11, 2019