A Nigerian lady has narrated her experience with One Chance Operators after boarding a cab from Ajah to Epe in Lagos.
According to @Moji___Sola, she got to know they were One Chance Operators after the driver of the cab initiated a conversation with one of the passengers about money.
She wrote;
"A funny experience I had this morning.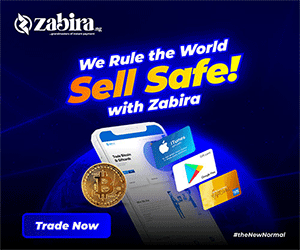 I took a cab from ajah to epe, we were 4 in total (including the driver), two of us at the back, got to bogije and the other person beside me wanted to alight, gave the driver a thousand Naira, next thing the driver was screaming no change and all, then this man( the one about to alight) started begging him. This conversations went on
Driver: I thought you said you new to this place
Man: yes, I been Dey come from north
Driver: sheybi you talk say na clothes Dey inside your bag?
Man: yes my clothes sir
Driver: Why you Dey lie na money Dey inside that bag…………….
Fast forward, the man was saying he was an houseboy for a very long time in the north and his boss and wife weren't paying their staffs blah blah blah sheep, so his boss died of kidney failure and all staffs started stealing anything they could, since he couldn't drive he decided to break into their room and stole all the money he could(different foreign currencies wrapped together)
He went on to beg the driver not to hand him over to the police… meanwhile, I was very scared that moment, the driver just said one thing that'd make him not hand him over to the police is if he also got his share of the money, that wasn't what I was expecting, he said nobody came to Lagos to die poor, then he looked back and asked me if I was interested so I get my share…. me jejely told them NO SIR, please drop me this is my bustop ooo"
Here is the video below;