A few years ago, a lady took to Twitter to list out seven rules she wanted her fiancee to abide by when proposing to her.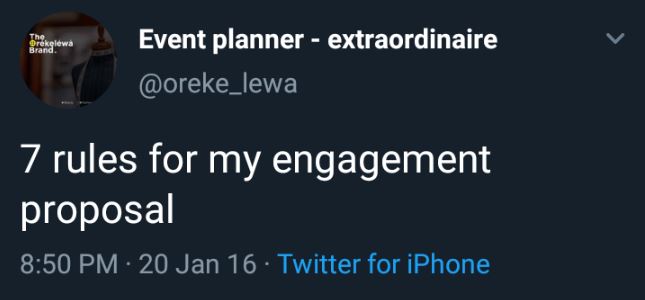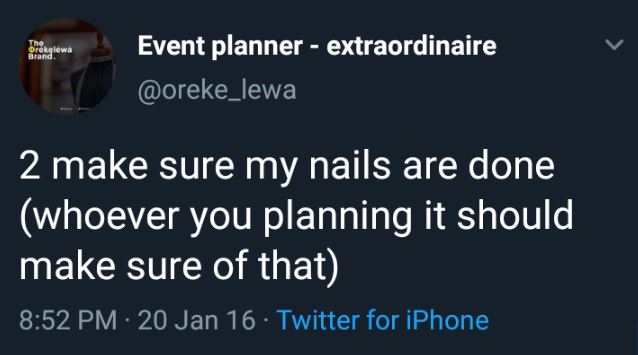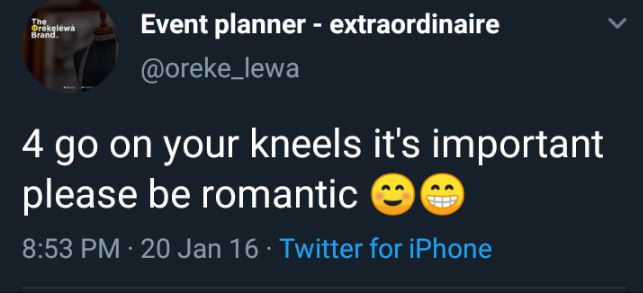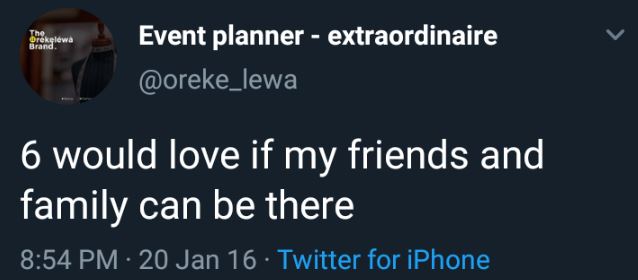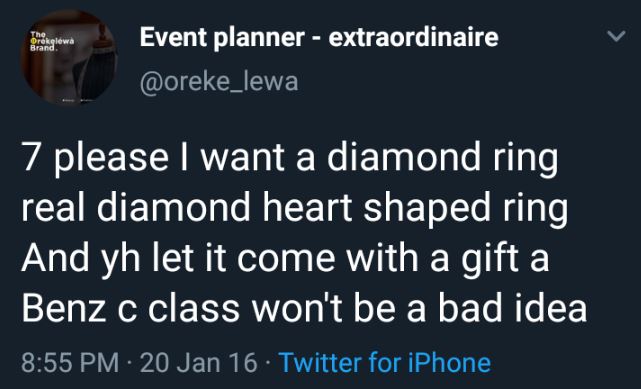 Fast forward to 2019, she has squashed her rules by saying all she wants now is somebody to propose to her no matter how he does it.
See her Tweet below.
"Few years back, I had 7 rules for my engagement, Let it be outside the country, be on your knees, the biggest rock, make sure my nails are done, don't put it since food yen yen.
Lmao, please I just want to find the loml & settle down, if you like throw the ring I will catch it."