A Nigerian lady took to Twitter to narrate how her male friend won over his bride-to-be with gifts, even though she was in a serious relationship.
The story was shared on Twitter by a lady close to the man.
Read below:
My friend's soon to be bride had a boyfriend she was deeply in love with or so she thought. They were inseparable, he'd go to her school an hour before she's done and wait for her they are always together kawai. When my friend saw her and asked around everyone told him NO WAY
So dude told me he sat down and advised himself to do APC KANO specifically daga Gama angama. First thing he did, he bought her iPhone Xs Max, iPad and MacBook and sent it to her with her note. You have a beautiful smile.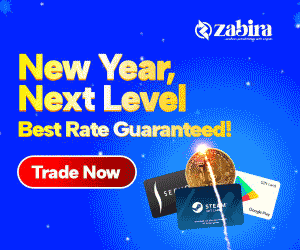 A few weeks later her heard her sister is getting married he sent her 250k told her to go make a dress with Kathyanthony and at the end he wrote your smile melts my heart. And promised to attend the wedding and introduce himself
Baaba attended the wedding gave someone an envelope with 100k mints with a note You look like an angel in blue. And left.
For three months he was just loving her extravagantly. By the 4th month babe don break up with her boyfriend and my friend showed face
Wedding is a week after sallah. STOP ASKING IF WE HAVE BOYFRIENDS PLEASE. ACT ACCORDINGLY AND WE WILL DECIDE IF WE HAVE BOYFRIENDS OR NOT BE LIKE MY FRIEND ANAS. Daga gama a gama kawai
https://twitter.com/Ziyaatulhaqq/status/1133312370862952448