Viral News
#JusticeforUWA : Heartbreaking video shows Uwadia Omozuwa's mum wailing as her father speaks on his reaction when he first saw her corpse
Father of UNIBEN student, Uwadia Omozuwa who was raped and murdered has spoked for the first time since the incident happened.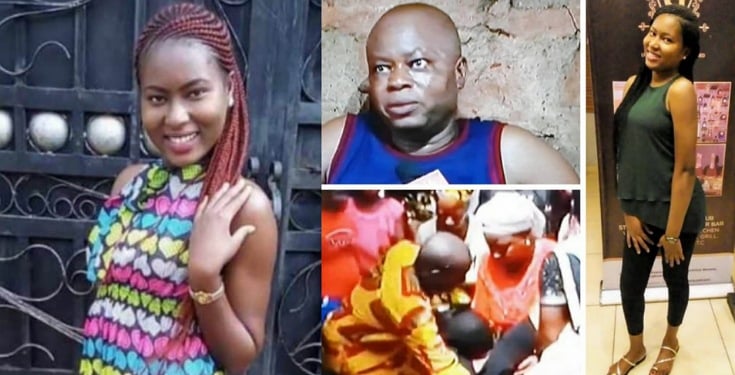 Recall that the deceased went to read at Redeemed Christian Church of God on Wednesday, May 27, and was raped and killed by yet to be identified persons.
In an interview with TVC, Mr. Omozuwa said he was shocked when he saw the injuries that was inflicted on his daughter's body.
"When I saw the injury, I shed tears as a father. I never knew the injury was much" he said.
According to Mr Omozuwa, he was converted to Christianity by his late daughter who persistently asked him to give his life to Christ. He says he will be going back to being a traditionalist.
The sister of the deceased who also spoke, called for justice for her late sister.
She revealed that Uwadia's body was covered with bite marks.
"We we saw her, it was not good at all, bite marks all over her body. When we body, her hand, her mouth. When we saw her in that condition, rushed her to one hospital, they couldn't handle it. Then we took her to UBTH. That is where she gave us last night." she said.
The Pastor of the church were Uwadia was murdered paid the family a condolence visit and was almost attacked. The timely intervention of the police saved him.
Late Uwadia, her mother and sister have been attending the church for over 15 years and she was said to be a Chorister.
Watch the video below;