A budding blogger has shared his experience with a young man in his neighborhood who wants to become a yahoo boy .
According to the man identified as Kennedy Prosper, the young man approached him and wanted to be like him, thinking he is into internet fraud.
He then made him realise he has just opened a Yahoo Mail and all he needed was his guidance on how to connect the mail to his Nigerian bank account and start cashing out.
He wrote;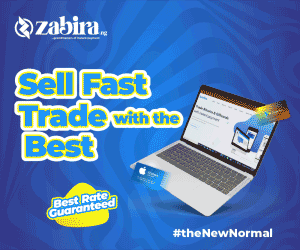 "One of my neighbor, old friend, town person or whatever came to me today and said
He want to do the same yahoo which am doing to make money and that he don't want to hustle again in the street, so he has just registered an account @Yahoo.com and he want me to guide him on how to earn with the Yahoo account, how to connect his bank account too so we can be doing yahoo together.
"I was like "Funke" Amodu must hear this (i just excused myself and find some rest because his questions got no answer).
"That he want to do Yahoo is not even my problem but the fact that he created an account at Yahoo.com weak my bone ? (i fainted like 3times and rose up again)
Emi Blogger Blogger (am Not a Yahoo boy)
See screenshot;