A Nigerian lady identified as Anita Vams, has said that being a gold digger is better, than staying principled in suffering and poverty.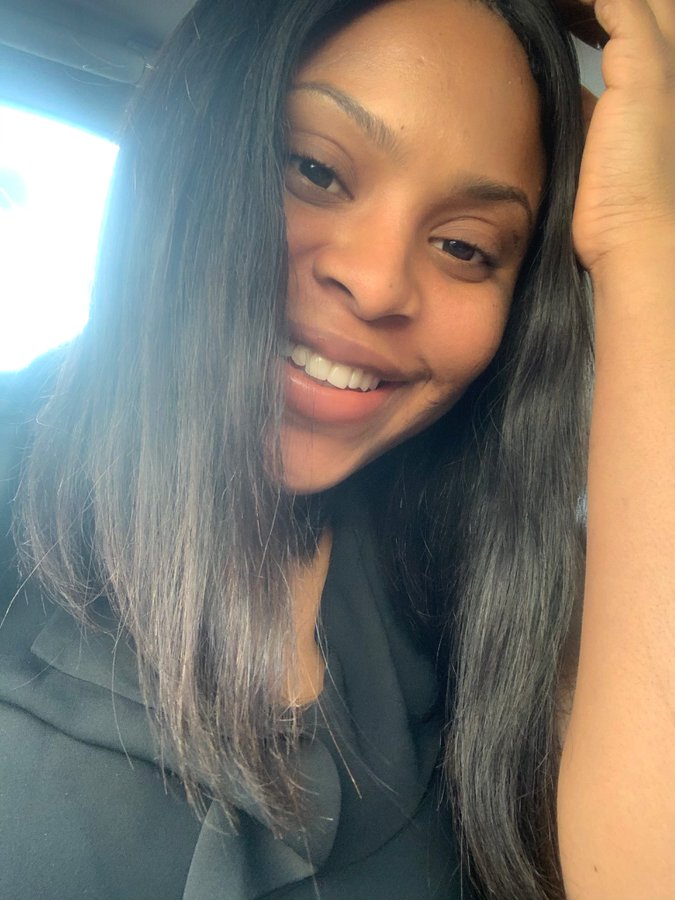 She took to social micro-blogging platform Twitter, to advise her fellow women, stating that 'love is sweeter' when a woman is dating a man who is so rich.
According to her, if a lady intentionally goes after a rich man and others call her a gold digger, then she should accept it with pride.
"See!!!! Nobody should even lie to you, love is sweeter when there's bastard money!!!! If anyone calls you a gold digger, accept it.
It's better to be a gold digger and meet a rich man than suffer please. I say, love is sweeter when there's money."
Refer to her post below: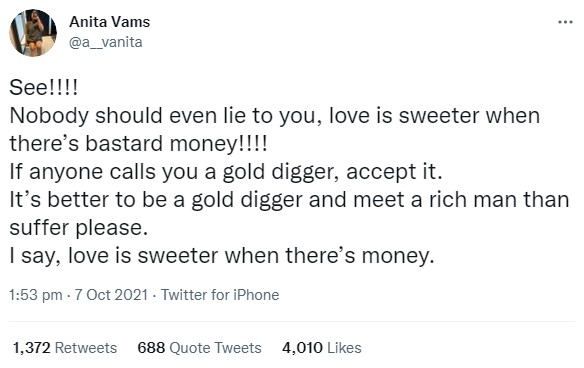 Meanwhile, here are some reactions to her post from Netizens, we saw as well…