Femi Fani-Kayode
has slammed
Aliko Dangote
for stating that Bill Gates transformed his life when they met.
In a tweet, Femi Fani-Kayode wondered why it had to take a foreigner before Aliko Dangote could see the problems in the Nigerian health sector.
"Bill Gates opened my eyes to challenges in Nigeria's health system"- @AlikoDangote It took @BillGates to tell u that we have problems in our health sector? Sad! Meanwhile is it true that are ur trucks kill more Nigerians per year than AIDS? If so ask Bill what to do about it!", he wrote.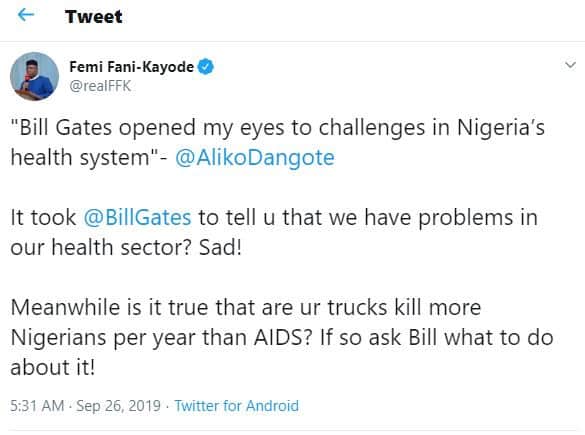 This is coming about after he labeled Dangote Trucks as satanic for the rate at which they kill people via accidents.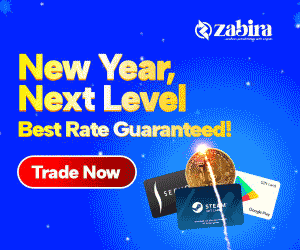 "Three people crushed to death by a Dangote truck in Lagos yesterday. I am told that this is a regular occurence with Dangote trucks. May God deliver us from the wiles of satan and the claws of evil and bloodthirsty men. May the souls of those that lost their lives rest in peace", he tweeted.