Imo pastor set to hold special prayer for Donald Trump's re-election
An Imo state pastor is scheduled to hold a special prayer session to pray for Donald Trump's re-election as the president of the United States of America.
A flier for the program was posted on social media as the church invited people to join in the prayer session.
"International service of prayer for president Donald Trump and his re-election," the words of the flier read.
This has attracted criticism from some Facebook users who said it's a case of misplaced priority.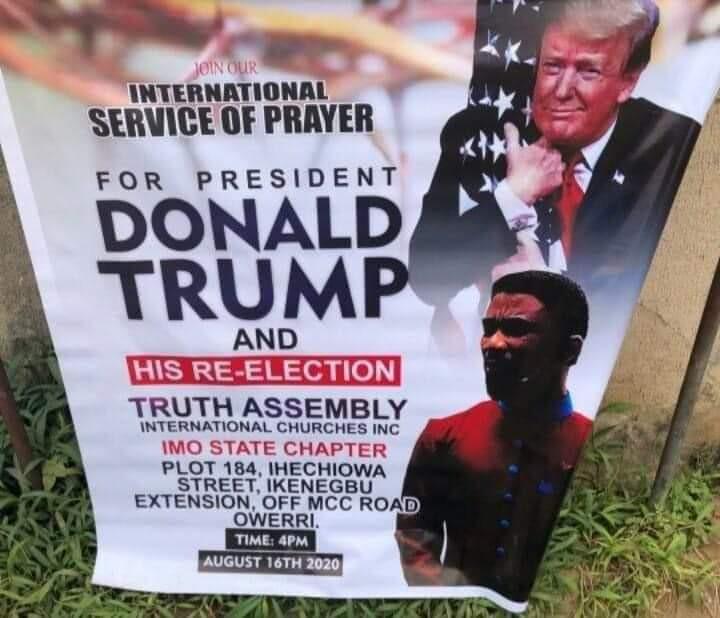 Trump is running for reelection after a surprising 2016 victory and a tumultuous first term that has been dominated by the Russia investigation, impeachment proceedings and the coronavirus pandemic.
The President's approval rating is low but a strong economy could boost his chances at reelection