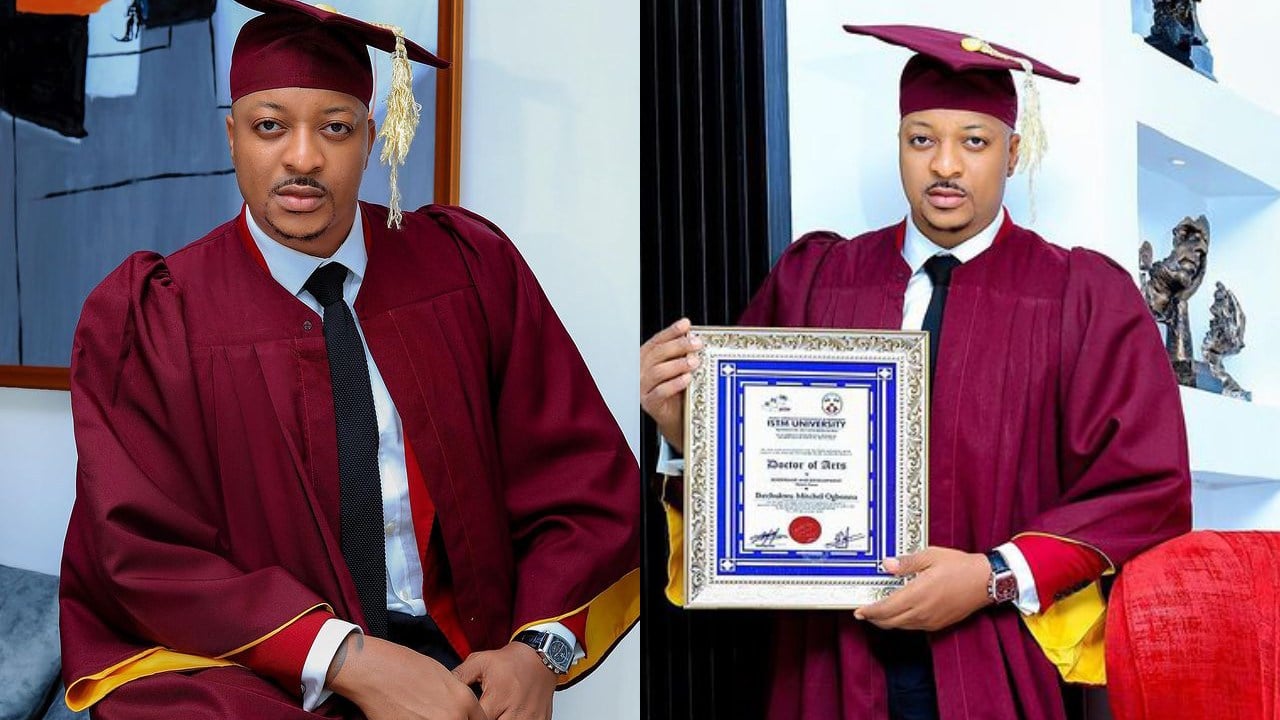 Popular Nollywood actor, Ik Ogbonna is excited as he receives a honorary doctorate degree.
Recall that earlier, Hilda Dokubo also announced receiving her doctorate degree in Literature from Institute Suprereur of Technologies Et De Management; the institution is situated in Cotonou, Benin Republic.
IK Ogbonna has also bagged his from same institution; his, however is a doctorate in Leadership and development.
Taking to his Instagram, he wrote:
"Introducing Dr (Hon) IKECHUKWU MITCHEL OGBONNA. Thanks to the governing council of INSTITUT SUPERIEUR DE TECHNOLOGIES ET DE MANAGEMENT (ISTM UNIVERSITY) for conferring on me Doctorate (Honorary) Degree in Arts in leadership and Development,"