Controversial Nigerian self acclaimed investigative Journalist, Kemi Olunloyo has said the Igbo youth have low self esteem, are raised to steal and aren't creative.
She made this known on Wednesday July 15 in a post she shared on her official Twitter page.
Kemi had kicked off a #DaftNigerians hash tag campaign on Twitter, twitting about how "daft" some Nigerians are but she however argued and maintained that when it comes to "Igbo youth", that theirs is "worst".
According to her, the Igbo youth are jealous in nature, raised to steal ideas instead of being creative.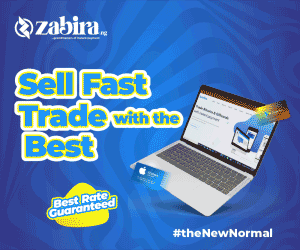 To further buttress her point, she cited the copyright situation in the Aba area of Abia State, probably referring to how new and trending original products are replicated, reproduced and repackaged to look like the original, hence the popular name tag "Aba-Made".
In her words, "Igbo youth are the WORST! They are jealous with low self esteem. They are raised to steal ideas instead of being creative. The copyright situation in Aba should have never been. Many brainwashed by Nnamdi Kanu ideals, many locked up in #PHMax for being IPOB."
#DaftNigerians Igbo youth are the WORST! They are jealous with low self esteem. They are raised to steal ideas instead of being creative. The copyright situation in Aba should have never been. Many brainwashed by Nnamdi Kanu ideals, many locked up in #PHMax for being IPOB

— Dr Kemi Olunloyo💚🗯️💚 (@KemiOlunloyo) July 15, 2020