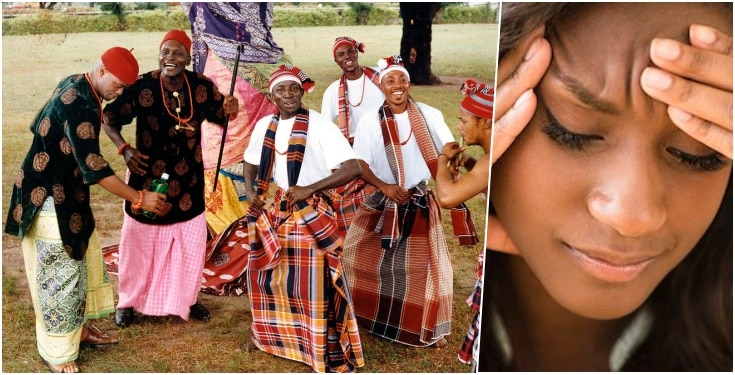 A Nigerian Lady has taken to Twitter to write her opinion about men from the Eastern part of Nigeria.
According to @Aphrodiety__, Igbo men are very annoying, arrogant, and have a striking dislike for successful women.
She writes that Igbo men would marry a strong willed and opinionated woman and would want to tame and call her to order.
She says they are obsessed with being in control.
She shared on Twitter;
"Igbo men are generally insufferable and very misogynistic, subtly or not. You'd be lucky to find one who isn't. I actually don't know who's worse between them and men from the north.

"At least, the Northern ones like to marry women who can manage their rubbish. Igbo men? Lol. They'll want to marry a woman with a mind and spirit of her own then "tame her" or "call her to order". The obsession with being in control is wild.

"If you're lucky enough to find one who isn't, hold on to that unicorn tightly.

"You'll hardly see a northern man looking for a woman who is exposed. But Igbo men? They want to marry doctors and engineers and force them to become housewives so they can tell other women "I have your type at home" and tell others "nwunye'm bu doctor mana o na e fichia'm ike nsi"

"I said what I said. When you're done being stressed, you people will have a meeting on learning how to behave."