Former presidential aide, Reno Omokri who recently stated that "Jesus is not God", took to social media to reveal his intentions if he becomes an African President.
According to Reno, his first act as a president of a nation is to ban the importation of human (White/Asian) hair and bleaching creams.
'I am so glad I am not an African President, because I would be EXTREMELY unpopular. My first act would be to ban importation of Human (White/Asian) hair and bleaching creams. BLACK is BEAUTIFUL would be my motto.', he tweeted.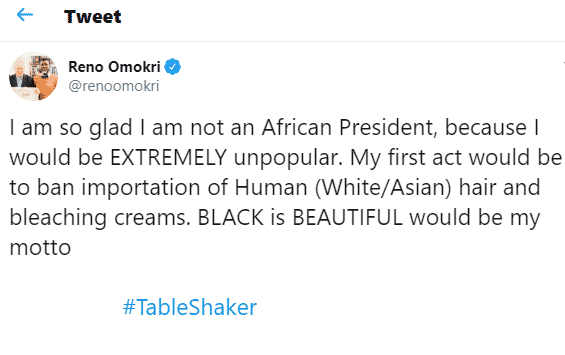 He also said, 'let me shock you. The money Africa uses to import human hair/bleaching cream is MORE than money we spend on importing books! Google it. It is more important for us to look European than for us to acquire knowledge'.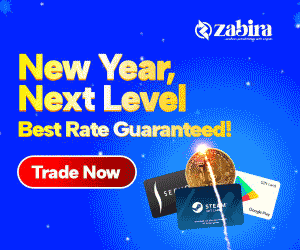 Let me shock you. The money Africa uses to import human hair/bleaching cream is MORE than money we spend on importing books! @Google it. It is more important for us to look European than for us to acquire knowledge

#TableShaker#FreeLeahSharibu #RenosNuggets

— Reno Omokri (@renoomokri) October 10, 2019