A young lady identified as Dev (@slvyed_) on Twitter took to the platform to share a photo of her abortions which has left some people with mixed feelings.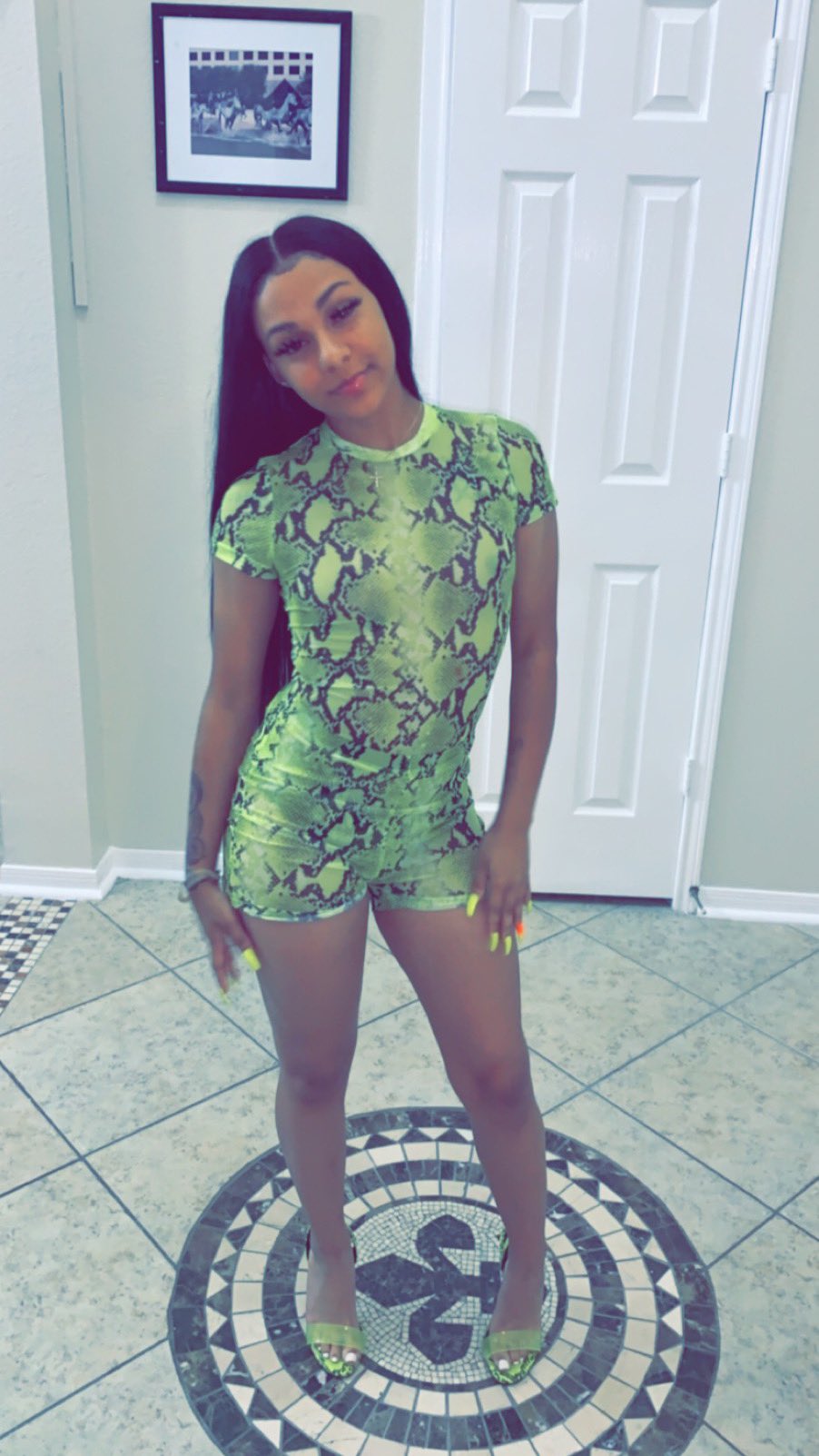 According to her, she kept her abortions close because she loves her babies. In the photo she shared on Twitter, it showed what appeared to be five 'abortions'.
In her caption, she wrote: "The mom. The offspring, (yes i kept all my abortions. I love my babies)".
See her tweet below: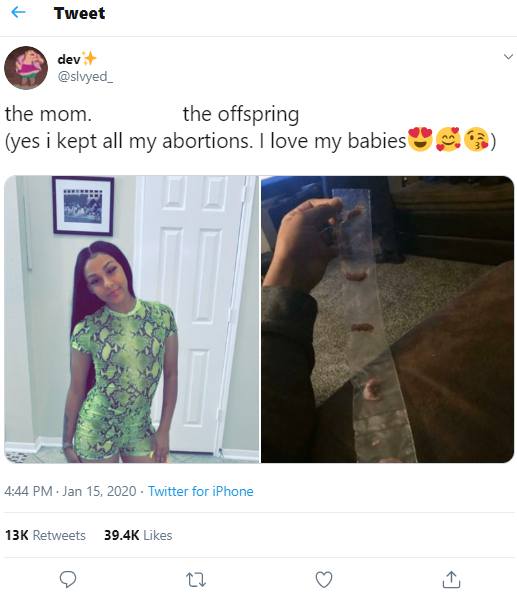 See some reactions to the tweet below:
Police Police Police Help Police Help Po-Lice HELLLLLLLP HELLLLLLLP!! pic.twitter.com/nd5r5lSQUf

— Kevin Gross 🇳🇬 (@BatmanKGR20) January 15, 2020
https://twitter.com/_iamgorjess_/status/1217620137949454341
Wtf is wrong with you dude … honestly… I had a miscarriage you don't see me doing anything like that I have no words … you don't deserve the word mother .

— ✿ ♡ victoria lilian ♡ ✿ (@Kagomeinflowers) January 16, 2020
This is extreme even for twitter 😓

— Glow in the Dark 💡 (@cajuntexan214) January 16, 2020
Me acting disgusted to blend with the rest of the comments tho I only care about her being fine pic.twitter.com/KE7v800dbh

— 5t3vo (@notawinger) January 15, 2020
— Ultra Sad (@Savagedidntwak2) January 15, 2020
After facing serious heat for her post, Dev returned with a tweet saying it was all a joke and that she never had an abortion.
It's a joke 😂😂😂😂 i never had an abortion LMAO

— devyn🦋 (@slvyed_) January 15, 2020