"I don park my motor" – Man purchases horse amidst petrol price hike (Video)
Man claims he has purchased a horse as petrol price continues to increase.
As fuel price continues to increase at a staggering speed a Nigerian man has resorted to using the 60s means of transport.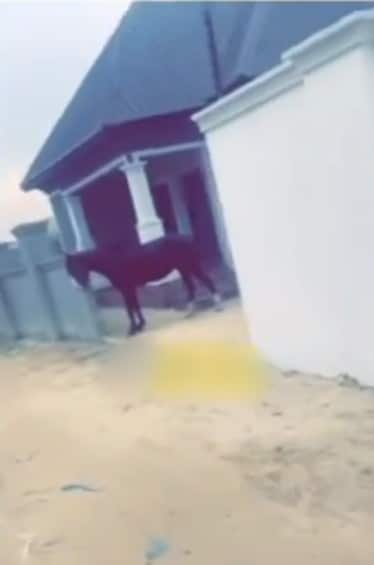 The man revealed that he has parked his car to purchase the magnificent stallion since petrol has hiked to 500 naira per litre.
In a video he shared online, he showed off the alleged horse he had tied to a post in front of his house.
Watch the video below:
In reaction, babylion_blogger wrote; "I'm watching this video from Pluto, you guys on earth are funny"
big_sparta001 wrote: "U never fix yr gate u Dey buy horse, jst dey play"
kingsleyglorious wrote: "No be u get the horse, na pass u dy pass"