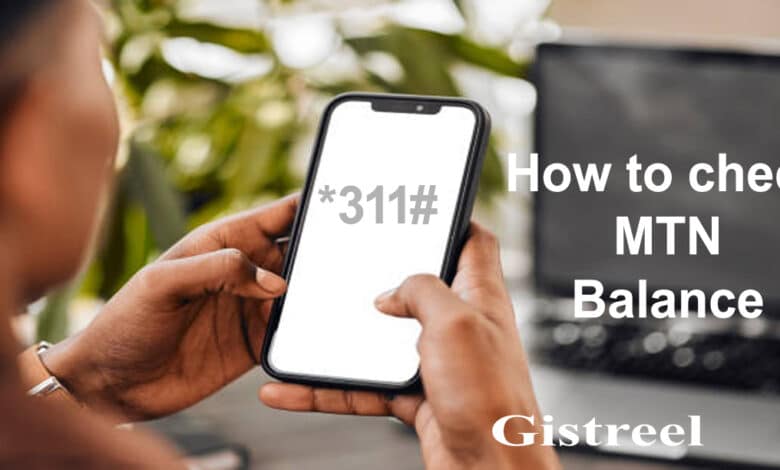 Have you ever wondered how to check your MTN balance in Nigeria in 2023, especially with these new shortcodes that have been approved by the NCC?
Knowing how to check MTN balance is critical, especially if you have a limited data plan and want to surf the web, watch movies, or download files.
There is no denying the value of data on a phone, and whether a client is new or old, checking their MTN data level should be simple.
It is advisable to always check your MTN balance on a regular basis to avoid being disconnected unexpectedly or not able to make a call.
However, in this resource guide, we'll look at the codes to check your MTN balance and various activities in Nigeria at any time of day.
MTN Nigeria is currently a reputable top mobile network operating in African countries, including Nigeria.
MTN has connected millions of Nigerians since its inception in the country in 2001, and as more Nigerians adopt mobile phones, the need for mobile data has skyrocketed.
To avoid unexpected data disconnections, you must check your MTN data on a regular basis.
You can also check How to Link NIN to MTN Line in less than 60 Seconds
How to Check MTN Balance via SMS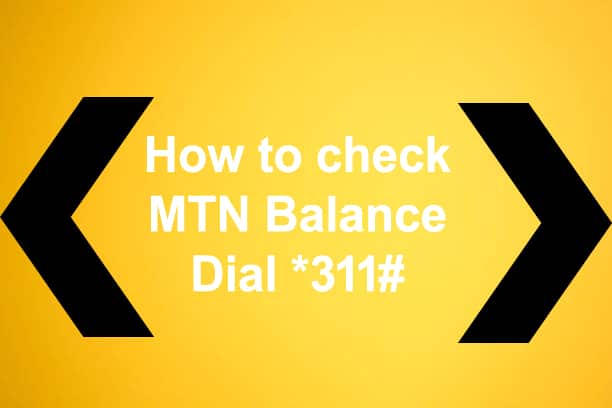 MTN Nigeria appears to have altered the USSD to check the balance of your airtime account as well as releasing modifications for other requests in response to the NCC's examination of USSD commands.
The venerable MTN USSD code, *556#, is no longer working as it once did. I'll now demonstrate the new code you can use to view your account's balance.
You receive a prompt after dialling the *556# command that informs you that your dial was incorrect and that you should select the correct command from a choice of 7 options.
The details of the prompt are displayed in the image below:
Therefore, you must enter the number 4 in the prompt to check the amount of your airtime account. You may need to contact the new USSD *310# to immediately check your MTN airtime balance as of today, May 17, 2023.
Additional direct USSD updates for MTN
The new direct USSD for those services mentioned beside them is currently represented by the commands listed 1 through 7 on the pop-up. Their original access codes, however, are still functional.
MTN Codes
Dial *312# for Data Plans
Dial *311# for Airtime Recharge
Dial *303# to borrow airtime.
Dial *310# to check account
Dial *323# for data balance
Dial *321# to share data
Dial *305# for VAS.
FAQs How to check MTN balance
Is there a fee for checking my MTN data balance in Nigeria?
No, it costs nothing to check your MTN data balance in Nigeria. You are not charged for any number of times that you check your data balance.
Can I use the MTN mobile app to check the balance of my MTN data?
A: In fact, it's one of our top suggestions and is really simple. You may view your remaining data by logging into the app, or even better, go to the "My Account" area and choose "Data Balance" to view it.
How often should I check my MTN data balance in Nigeria?
Checking your MTN data balance frequently is advised, especially if you have a limited data plan. This will make it easier for you to monitor your usage and prevent unexpected data usage.
If my MTN data balance is not showing, what should I do?
You can try rebooting your phone and dialling the balance checker code again if your MTN data balance does not appear after entering the code. You can seek assistance from MTN customer service if the problem continues.
How can I find out when my MTN data plan will run out?
When your data plan is due to expire, MTN will give you an SMS notification. You will have plenty of time following this warning to renew your plan before it expires.
Can I give my MTN data balance to someone else?
MTN does provide data-sharing options that let you share your remaining data allowance with other MTN customers. To share your data with others, just dial *131*7# and follow the on-screen instructions.
Conclusion
Use the strategies mentioned above for a better understanding of how to check MTN balance in 2023.
You can actually keep track of how much data you use by monitoring your data balance.