How to Link NIN to MTN Line in less than 60 Seconds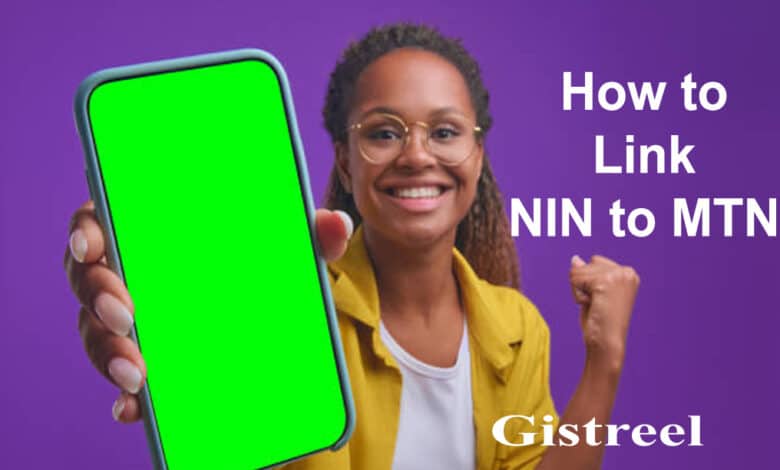 How to Link NIN to MTN – The subscribers' Identification Module (SIM), being one of the essential components for people to enjoy the utilities and services supplied by telecommunication providers, is one of the major targets and is employed in many criminal activities such as impersonation and cyber fraud.
The federal government has made the national identity number (NIN) the primary digital identifier for all sectors, including telecommunications, in order to safeguard the safety and security of its residents.
The National Identity Number (NIN) is a unique number issued by the National Identity Management Commission (NIMC) that is linked with your biometric data and other personal details on the national identity database during verifications and authentications.
To that end, the National Communication Commission (NCC) issued a directive in a statement signed by the corporation's vice chairman, Prof. Umar Garba Dambatta, that all sim cards should be linked to the owner's National identity number (NIN), with a deadline of March 31, 2022, and failure to do so will result in your sim being blocked.
Has MTN blocked your SIM card? Yes? Don't worry, I'll walk you through the process of getting it unbanned! So bear with me while I put you through your paces!
I recommend that you do not miss any parts of this article because they are all necessary for you to know if you want to have your MTN SIM unbanned!
I'm sure some queries are arising in your thoughts right now! How will I link NIN to MTN line, for example? What exactly is the MTN NIN code? How do I check my MTN NIN number?
Registration for the NIN! So, if you read this post all the way to the finish, you'll learn How to link NIN to MTN in no time!
How to Get Your NIN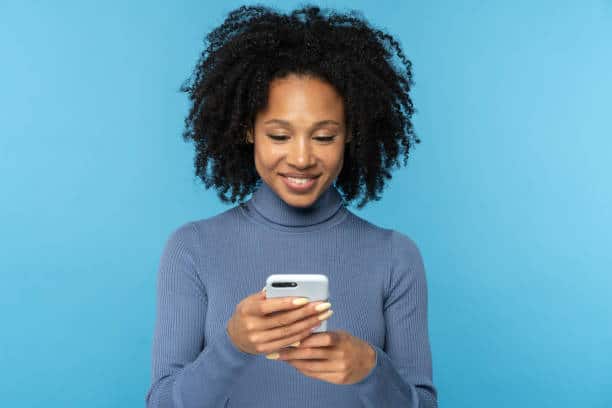 You might be wondering, "How do I even get my NIN?" Or maybe you have one, but it's buried in a tangle of paperwork. So, it's time to unravel that tangle and go on.
To begin, if you are new to the NIN system, you must register with the National Identity Management Commission (NIMC). They handle the procedure of obtaining a new NIN, which is pretty simple.
To do so, go to one of the NIMC centres and complete the recommended procedure, which includes capturing your biometrics and filling out your personal information. Remember to bring any necessary identification!
If, on the other hand, you've registered but your NIN has been lost or forgotten, there's a simple solution.
Simply enter *346# on the mobile number connected with your registration, and you're done!
Your NIN will be displayed on the screen. You can also retrieve your forgotten NIN by visiting the NIMC webpage.
With your NIN in hand, you can proceed to the following step: attaching it to your MTN number.
You can also read How to check NIRSAL loan with BVN
How to Link NIN to MTN
Unfamiliar with terms like 'MTN NIN registration', 'MTN NIN link code', or 'how to register NIN on MTN'? Not to worry.
You're on your way to becoming an expert. There are three ways to link NIN to MTN, one as simple as the next.
1. The USSD Method: MTN NIN Code
On your MTN line, enter the '*785#' or '*789#' MTN NIN code. After a few prompts, you'll enter and confirm your NIN.
This path is ideal for those who appreciate the simplicity and ease of USSD codes.
2. Online Registration: MTN NIN Registration Portal
Maybe you're more at ease with the internet. Then this is the way for you.
Simply go to the MTN Online Self-service portal and browse to the NIN connecting area. Follow the prompts to enter your NIN, and you'll be finished in no time.
This is an excellent choice for folks who prefer to see the visual signals on the screen.
3. MTN NIN Message SMS Method
If you like the convenience of texting, the SMS option is for you. Here's what you should do.
Send a text message to 785 with the text 'NIN' followed by your 11-digit NIN number. Text 'NIN 31045678901' to 785, for example, if your NIN is 31045678901.
This method is quick, and it may be used to address any 'how to link my NIN to my MTN number' or 'how to link NIN to MTN after being blocked' problems you may have.
4. MTN App Navigation: Registration for MTN NIN via the App
Are you tech-savvy and enjoy using apps to complete tasks? You'll appreciate the MTN app journey after that. Download the'myMTN App' from the Google Play Store or the Apple App Store, then proceed as follows:
Open the app and select the 'More' option.
To open the NIN connecting page, tap 'NIN Submission'.
Fill in your 11-digit NIN and click the submit button.
Voila! Using the myMTN app, you have now successfully linked your NIN to your MTN line.
5. The In-Person Method: MTN Stores
Perhaps you prefer face-to-face interaction. MTN has you covered. Bring your NIN and a valid ID card to the nearest MTN store.
The store representatives will assist you in registering your MTN NIN.
Whatever path you take, remember to double-check the process by entering the 'code to link NIN to MTN'. In this manner, you may be certain that your NIN has been successfully linked to your MTN line.
You'll then be ready to confront any circumstance, whether it's 'how to link my NIN to my MTN number' or 'how to link NIN to MTN after being blocked'.
FAQs
Why do I need to link my NIN to my MTN SIM?
The Nigerian Communications Commission (NCC) has ordered that all telecom operators register their customers' NINs in order to strengthen security and reduce illegal activity.
How do I connect my NIN to my MTN SIM card?
Simply phone *996# from your MTN line and follow the procedures to link your NIN to your MTN SIM, or visit any MTN service centre to finish the registration.
Is there a time limit for connecting my NIN to my MTN SIM?
Yes, the NCC has mandated that all telecom subscribers register their NIN with their respective networks by a certain date. Because the date is susceptible to change, you should link your NIN to your MTN SIM as soon as feasible.
What documents do I need to link my NIN to my MTN SIM?
You will need your NIN and a valid form of identification, such as a National ID card, International Passport, or Driver's License.
Is it possible to link my NIN to my MTN SIM online?
Yes, by visiting the MTN website and filling out the NIN registration form, you may link your NIN to your MTN SIM online.
Is there a charge for connecting my NIN to my MTN SIM?
No, the NIN registration process is free for all MTN customers.
Conclusion
To summarize, connecting how to link NIN to MTN line is not as difficult as it may appear at first. With these instructions at your disposal, registering for an MTN NIN should be a breeze.
Keep in mind that the sooner you finish this step, the safer your line will be.