"How hairdresser confessed to selling customers' hair to ritualists" – Lady recounts (Video)
Lady recounts how a hairdresser confessed to selling her customers' hair to rich men for ritual purposes.
The lady identified as @kingtoriaceo on TikTok took to the video sharing platform to relate her experience to netizens.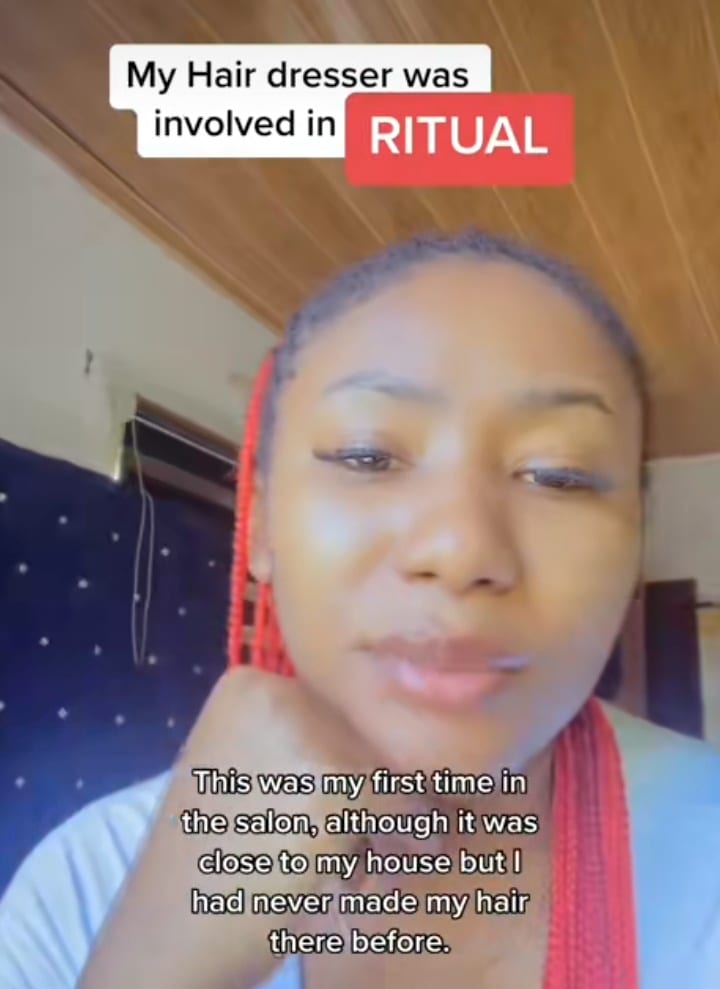 According to the lady, she had visited a salon to make her hair when she was hearing snatches of the conversation her hairdresser was having with a colleague about another hairdresser.
In her narration, she said that the second hairdresser had suddenly gotten reach, renovating her shop and equipping it with new equipments.
When her colleague asked her about the secret behind her sudden wealth, she had confided in her that she was making lots of money selling her customers' hair to rich men who use it for diabolical purposes.
Watch her speak below: